How Important eCommerce Will Be to Your Business Coming Out of the Pandemic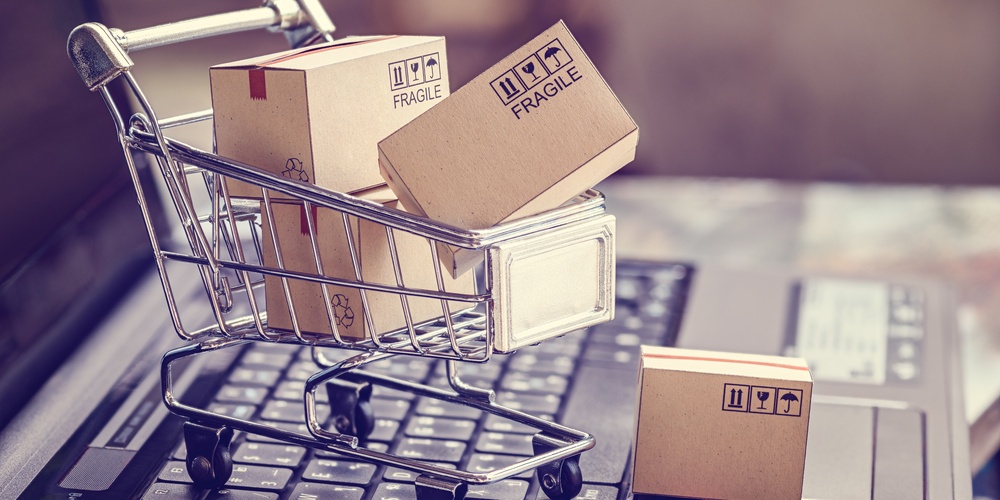 eCommerce was already thriving before 2020, but the pandemic's restrictions helped online companies soar with the massive surge of online shopping. The pandemic altered both how businesses run and what consumers expect, and some of these changes are here to stay.
Developing digital services and the ability to manage online sales will continue to be essential to your business, throughout the turbulence surrounding variants and other challenges of the COVID-19 pandemic. Consider the accelerated shift to eCommerce a permanent fixture as B2C and B2B customers demand more online brands to deliver what they want.
How COVID-19 Put eCommerce in the Spotlight
Before COVID-19, many businesses offered some degree of online sales and services. Traditional brick-and-mortar stores were experimenting with online orders and delivery, and lots of online-only companies were thriving. However, when lockdowns made businesses close their physical locations, almost everyone had to switch to eCommerce or else face long months of no sales at all. This sudden paradigm shift made eCommerce jump to $26.7 trillion in total market share.
This applied to businesses in practically every industry. Retailers selling consumer goods ranging from toys to home maintenance goods had to open online sales portals and checkouts or partner with established eCommerce channels like Amazon. Even restaurants pivoted to offer more delivery, curbside pickup options, and even make-at-home recipe kits.
Along with these individual business transitions, entirely new products and services arose or grew in popularity. Subscription boxes, meal kit delivery services, and at-home digital replacements for experiences took off, contributing to the growth of eCommerce revenue numbers.
The Long-Lasting Effects of eCommerce
As businesses adapted to the sudden elimination of in-store sales, consumers also had to make the shift. Some of the changes consumers have adjusted to and now expect from brands include:
Online Shopping
Consumers, especially in urban areas, had to reduce or nearly eliminate in-store excursions significantly. As a result, consumers were navigating online grocery stores, eCommerce clothing stores, and streaming entertainment services. Stores that had click-heavy or unintuitive checkout processes often lost business to eCommerce platforms that optimized those processes. Many consumers have adapted to online shopping, and some prefer it. Companies should give the option of accessing online services to customers who want them.
Webinars
As people were quarantined at home due to business closures and lockdowns, webinars became exciting learning opportunities. As a result, there was a surge in online entertainment and infotainment. Streaming television services, educational courses, and professional certification seminars took off as individuals faced boredom and job terminations.
While businesses and public spaces are opening up again, these new pathways for at-home entertainment and education aren't disappearing. Not only are they new avenues for products and services, but they also present new advertising opportunities. Keep audiences engaged by continuing to provide them valuable insights via webinars.
Delivery
Logistics systems were stretched to the breaking point during the early stages of lockdown. Consumers were ordering new types of products and more products overall than ever before. As a result, shipping systems, third-party logistics providers, and eCommerce businesses grew and adapted to keep up with demand. These new supply chains are well on their way to becoming permanent, and they're continually improving as companies use new data and trends.
Holiday Shopping
While in-store holiday shopping is likely to be more accessible in 2021, online shopping won't shrink back to 2019 levels. Too many customers see the value of online convenience and a more comprehensive selection of product options. Now that initial consumer reluctance has been replaced with familiarity, we can expect eCommerce to continue to boom this holiday season.
The Major Advantages of eCommerce Post-Pandemic and Beyond
The first push to eCommerce instead of in-store services was tremendously disruptive and inconvenient for consumers and businesses. Now that infrastructure and consumer confidence has grown around it, companies that can adapt will be able to tap into several unique advantages of eCommerce.
Benefits include:
Customer convenience: Customers can quickly browse through a wider array of product options and quickly place their orders.
Reduced business costs: eCommerce businesses often have significantly reduced overhead costs because of reduced real estate, labor, and insurance costs. Without a store location to pay for and maintain, businesses can focus on growth and scaling up.
Better analytics: Digital marketing gives companies more insight into user behaviors, helps to understand which promotional offers and messaging work best, and how visitors interact with brands. By shifting entirely to online sales, companies can focus on online marketing without the lack of transparency offline marketing and sales can lead to.
Optimize Your eCommerce Business With a Digital Agency
eCommerce businesses can grow very quickly, but only if they have a strong strategy and the resources to make growth happen. Partnering with a digital agency can help your business make the right digital marketing moves without costly missteps and inefficiencies.