Insider Tips for a Knockout eCommerce Marketing Strategy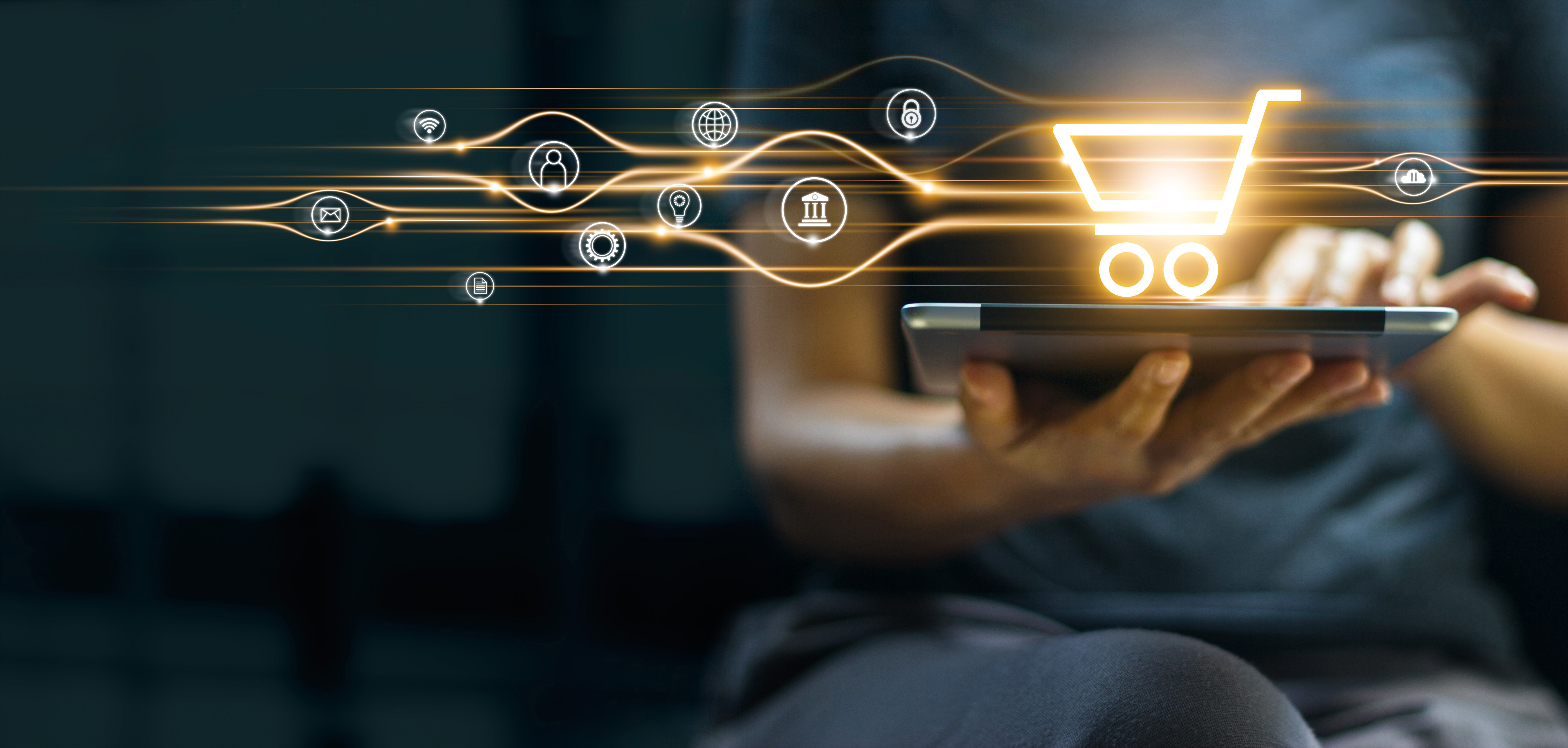 eCommerce has been increasingly popular among consumers over the years, and the COVID-19 pandemic only boosted that popularity even further. With so many people shopping online today, a good eCommerce marketing strategy is crucial for success. Digital Commerce 360 determined that people spent $601.75 billion online in the U.S. alone in 2019, up 14.9% from 2018. In the years ahead, that number's going to increase even more. If you want to stay ahead and meet the needs of consumers online, you need to take full advantage of eCommerce marketing.
To prepare your business for success, consider the following tips for a knockout eCommerce marketing strategy.
Utilize Your Social Platforms
Today's most popular social media platforms such as Facebook make it easy for consumers to shop without leaving the site. Social media can also drive far more traffic and sales for businesses: BigCommerce found that brands reported a 1,416% increase in traffic and a 20% increase in revenue through Instagram shopping alone.
Using social media, you can engage with your audiences in ways you can't on other platforms. Respond to comments on your posts and reply to private messages sent through messenger apps. The more responsive you are and acknowledge their input, the more your audience will see that you value them as more than mere customers.
It's also important to establish a strong presence on major platforms such as Facebook, Twitter, LinkedIn, and Instagram, among other locations. However, it's equally important to appear on platforms that your audience actually uses. Run an eCommerce advertising strategy on the platforms where your audience can be found, which will help make sure you don't waste time and money on social media marketing efforts that don't yield results.
For example, you may target an audience that consists predominantly of professionals, in which case you would want to promote your business on ads on LinkedIn to maximize views. Another demographic may be more active on Twitter, where you can push a different ad campaign that may generate even more views and traffic. According to Sprout Social, people are 26% more likely to see ads on Twitter than on any other platform.
Suggest Additional Products
When someone adds a product to their shopping cart, try to suggest other products that might appeal to their interests. One way to encourage additional sales with the same customer is to display related product sections under items.
Showing similar items can help encourage upsells and drive bigger sales. In fact, shoppers who click on recommendations are 4.5 times more likely to add more items to their cart and complete an order. For instance, if someone has added a particular product to their cart, you may push accessories that complement that item or something similar in the same niche.
Capture Visitors' Emails
When running email campaigns, find ways to capture visitors' emails, turning more leads into customers while encouraging existing customers to return. You might send offers and exclusive deals based on a customer's interests, for example, asking them to submit their email in exchange for a free product or another offer.
Cart abandonment emails are incredibly effective. Moosend found that 45% of cart abandonment emails are opened, and 21% of those who open those emails return to the site. To help bring a customer back, you could send a reminder to people who abandon their cart a day or two after they neglect to make a purchase while they're still likely considering it. You could then include an enticing offer or available deal in the email that drives them back to your site to complete their purchase.
Make Your Website Customer-Friendly
Your customers want to be able to experience a smooth shopping and checkout process, and any issues they experience at any point could quickly lead them to turn away from you. To ensure your customers stay and complete their orders, there are certain steps you can take to optimize the user experience.
One way to boost sales is to offer multiple payment methods. Provide your customers with all of the details and information they would need to know to make an informed buying decision. Otherwise, a lack of transparency or an overly complicated shopping experience could reduce conversions. With an optimized checkout process, eCommerce businesses see a 35.26% higher conversion rate.
If a customer is going through the buying process, include product pages that provide plenty of details that are easy to view, including pricing and other options. Once the customer adds the product to their cart, you could also include relevant items that are easy to add to their cart. The shopping cart should be straightforward and offer a streamlined checkout process, with the ability to pay via credit/debit, PayPal, or other methods, and the total price of the order clearly displayed. You may also include a simple, appealing upsell that people can easily add to their order before finalizing their purchase. Entering shipping, billing, and other information should also be easy and efficient.
By using effective digital advertising on social media platforms, making relevant product recommendations, capturing email leads, and optimizing the shopping experience, you can get optimal results from your marketing efforts. If you want to learn more about how to market your eCommerce business, register for our upcoming eCommerce webinar on November 19th. We'll show you how you can grow your business through the development of a comprehensive and efficient eCommerce marketing strategy.