Get Ready to Jet Set: How to Advertise Around the Influx of Post-COVID Travel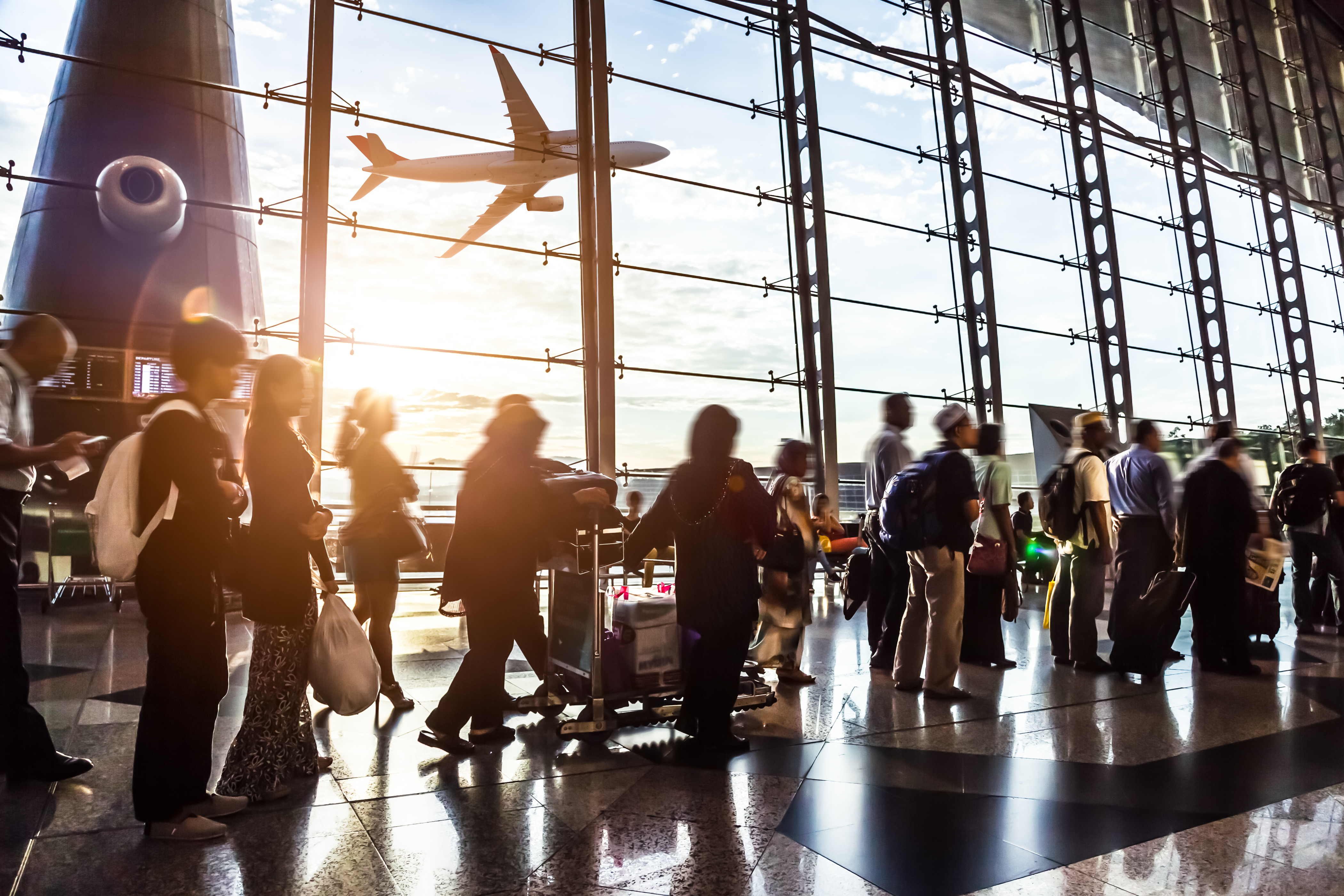 As the pandemic and its accompanying restrictions are letting up, post-COVID travel is gearing to be back and booming. With the gradual return of normalcy, this is the travel industry's time to shine. Out of all of the industries that suffered due to the pandemic, it's safe to say that travel was hit the hardest. As resorts, theme parks, and popular tourist destinations were the first to shut down, they are also the first to begin lifting restrictions.
This is why businesses need to keep up with advertising as people begin planning their travels again. As you get back into advertising after the pandemic, keep the following considerations in mind to get the most from your post-COVID campaigns.
An Unshakable Online Presence Is a Must
When advertising your business, you should do what you can to develop an online presence that won't fade at any point. There are certain steps you can take to make sure your brand is always visible, including:
Creating relevant content that keeps up with rapid changes, such as current COVID-related restrictions and steps your business is taking to facilitate safe travels.
Producing blogs about travel that inform your audience about how trips will be different after COVID. Topics could include new regulations, helpful tips, and inspirational posts that capitalize on the long-stored-up excitement bubbling up inside hopeful travelers.
Updating existing webpages with new relevant content.
Answering common questions that your audience has.
Creating video or live streams that provide helpful new information.
Updating audiences on new regulations around COVID.
Discussing how to travel with a family in a post-pandemic world.
Highlighting regulations for specific destinations, including rules regarding open borders.
Acknowledge the Situation in Your Advertising
The travel industry has led with empathy during the length of the pandemic. Travel professionals quickly shut down businesses, carefully followed rapidly-changing rules and regulations, and have faithfully kept the safety of all in mind. Now, it's time to help your customers see how well you've handled the pitfalls of the pandemic, and you're coming back even stronger.
To help acknowledge the global changes in your ads, continue to consider the probable troubles people face. How have your customers' needs changed in the wake of the pandemic? What are some of the specific challenges they're experiencing, and how can you address them in your marketing for 2021?
What it really comes down to is empathizing with consumers, as the travel industry has done flawlessly throughout the pandemic. As you continue to put yourself in the shoes of potential travelers and think about their concerns from their perspective, they'll be able to connect with your marketing efforts. In your ads and other content, you can focus on any fears, questions, or uncertainty around traveling to encourage people to plan their next trip. At the same time, you can connect with the many people who will be eager to travel. Pent-up excitement from cooped-up travel fanatics is just waiting to be let out – advertising to this sentiment could be powerful.
Regardless of whom you're addressing, continue to reassure potential travelers about safety precautions in place to protect them, which will make them feel more comfortable. With extensive safety measures in today's environment, people will want to know how they will affect their vacation experience.
Take Spirited Action to Keep Up with Post-COVID Changes
Many businesses in the travel industry may have already budgeted for advertising this year and are likely getting ready for next years' plans. With that in mind, planning your marketing for when travel is back in full swing will have your business on track for success, sans restrictions.
With the pandemic letting up, more people will be planning trips throughout 2021, with 44% of travelers taking more journeys this year compared to 2020. We can only imagine that these numbers will rise next year, so it's important to remember this for your marketing plans. Most of those travelers will be younger, and a majority will be traveling for at least a week. Be ready for the travel industry to make a speedy recovery following the pandemic.
In anticipation of this surge in travel, you'll need to upgrade your marketing campaigns. Consider whether your content needs a refresh and if it's up to date. Also, make sure your ads are post-pandemic friendly and inspire excitement for a new world with fewer restrictions in place. As you brace for the influx of potential customers, you should have relevant ads, deals, and offers in place to bring them to you. Additionally, develop a SMART (specific, measurable, attainable, realistic, and timely) goal to take on post-COVID travel marketing needs.
When connecting with your audience through your marketing, try to understand their individual needs and wants for post-COVID travel. To help with this, you can survey existing and potential customers to gauge your audience's stance.
Invest in Your Brand's Reputation
Building your brand's reputation will be crucial in attracting customers while business is booming. If you want to bolster your post-COVID reputation, you can start by evaluating your brand before the pandemic. Based on how you performed at that time, determine if there's room for improvement. You may find that it's time to re-brand or pivot your business's direction to cater to post-COVID audiences.
Take some time to brainstorm different ways to ensure your brand has the chance to excel post-pandemic. At this time, consumers are seeking the most trustworthy and reliable businesses, which should include yours. If you can create a solid, reputable brand, you will reap the benefits for years to come, during which time you can soar.
While establishing your reputation, you can showcase social proof from satisfied customers. Encourage and highlight reviews, client stories, and referrals, which can let people know that you're worthy of their business.
Prepare Your Travel Business for a Post-Pandemic Future with Strong Marketing
As the effects of COVID continue to wane and travelers hit the roads and skies, your business can make a remarkable comeback with effective advertising and marketing. Your business can benefit in the long term by pivoting after the pandemic to improved branding, online presence, and agile adaptability. As you strengthen your campaigns, you'll be able to appeal to audiences who are eager to travel while addressing the concerns they may have in the "new" normal.