4 Things You Need to Know About Consumer Behavior in the Travel Industry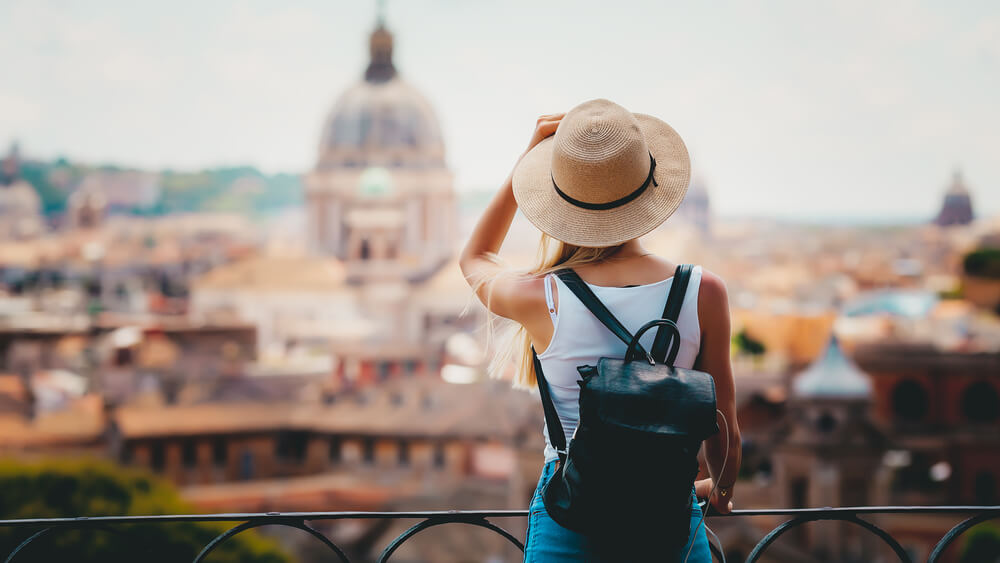 The travel industry has experienced many changes over the past few years. Travel marketers need to be aware of how changes in consumer behavior should affect their messaging, offerings, and so forth. Let's discuss current trends in the travel and tourism industry and how you can leverage these trends to grow your business.
Trend #1: Travelers are Paying for Epic Experiences
Amid the COVID-19 pandemic, many consumers had to forego long-awaited vacations as a protective measure against the spread of the virus. Now, there's an emerging demand for once-in-a-lifetime trips, known as "statement tourism," meaning the most spectacular, Instagram-worthy vacations that many are splurging on.
For example, travel technology company Amadeus is seeing significant increases in searches for epic destinations/experiences. Searches for Tanzania are up 36%; Lima and Cusco, Peru, are up almost 50%; and flights to Petra, Jordan, are up by 22%. Why such major spikes in search traffic? Another survey found that nearly half (49%) of consumers say that limited opportunities to travel during the pandemic have made their vacations more important to them than ever before.
Travel Marketing Tip: Tap into this trend by offering high-end packages and featuring "epic" destinations to attract eager travelers. Consider using TikTok marketing to showcase "statement locations" and other unique destinations and experiences.
Trend #2: Local Communities are Thriving
Travelers are both exploring their own communities, as well as towns and cities in their general area. Perhaps it's not surprising that the pandemic strengthened ties within the local community. People now have an even deeper appreciation for all the benefits of being part of a tight-knit social group. One survey found that 93% of shoppers think supporting small businesses is more vital due to the pandemic — and this applies to travel, too!
Another study indicates that 67% of travelers want the money they spend during their stay to remain in the local community. In comparison, 68% want to enjoy authentic experiences representing local culture. The point? Modern travelers are more "community-conscious" than they've been in years past and want their trips to reflect that.
Travel Marketing Tip: Use search engine marketing and local SEO to capture local community and community-conscious travelers. Moreover, utilize motion graphic videos to showcase local hot spots around your destination to capture more attention.
Trend #3: Self-Care is Essential
For many consumers, the pandemic was a time of stress and anxiety. As a result, many people adapted their lifestyles to make room for health, physical fitness, and mindfulness practices. This trend toward self-care isn't going away, and you can expect it to be a major factor in travelers' decisions moving forward.
For example, a Booking.com survey found that almost three-fourths of respondents say that travel helps their mental and emotional well-being more than other forms of rest and relaxation. In addition, 84% say that having a planned vacation positively impacts their emotional well-being.
Travel Marketing Tip: Lean into the self-care angle with your advertising materials. Don't just focus on the destination itself, but hone in on how travelers will feel once they arrive: happy, relaxed, and stress-free.
Trend #4: Flexibility and Convenience are Non-Negotiable
One final trend to pay special attention to is the increased demand from travelers for flexibility and convenience. Many consumers had to cancel their flights and hotel bookings last-minute due to COVID-19 outbreaks — and in some cases, they weren't refunded their money. Consequently, travelers are more wary of purchasing non-refundable tickets or booking hotels with strict cancellation policies.
While some of these issues may be unavoidable, travel marketers can keep flexible options a top priority. It's important to understand that consumers want a certain measure of protection against uncertain times, and many are willing to pay top dollar for such protection. In addition, travelers want to enjoy the unparalleled convenience that flexible cancellations or reschedules can offer. Agencies offering flexible, convenient options will surely enhance their reputation among consumers.
Travel Marketing Tip: Make sure that your offerings are completely transparent. Keep consumers up-to-date about the latest policies and flexible options that may affect their trip.
Leverage Consumer Behavior in the Travel Industry to Grow Your Brand
Armed with the knowledge of the four key travel trends discussed above, you can adapt your marketing to attract diverse consumers to your business.
In particular, you can draw in customers who:
Want to enjoy once-in-a-life travel experiences

Appreciate and support local communities

Are interested in mental and emotional self-care

Want their travel plans to be as flexible and convenient as possible
At CoxNext, our team of marketing experts has helped businesses in the travel industry to improve their ROI by 100% or more. If you'd like to learn more about how we can help your business harness current trends for increased revenues, reach out today.