5 Examples of Good Digital Advertising Campaigns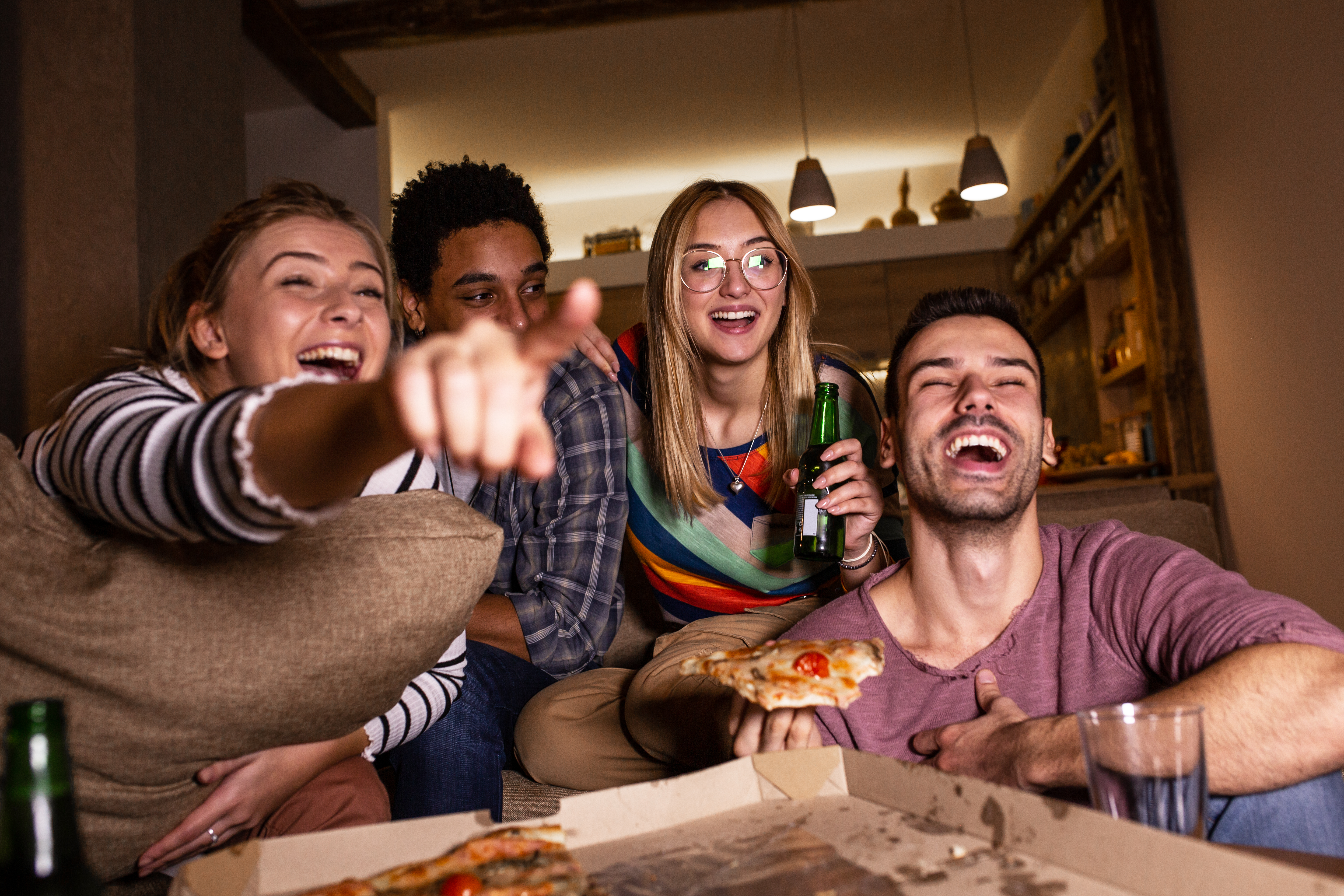 Everyone has seen an ad that sticks in their mind for years after they first saw it. It could be an ad for a product they actually wanted or something they've never even considered purchasing. The best ads have the power to serve as everlasting reminders of a brand. They contain messaging, imagery, and an overall tone that make them eternally memorable when done right.
If you can harness the techniques that some of the most popular ad campaigns have used, you can also generate instant recognition for your brand. The following are some examples of some of the most successful, memorable ad campaigns and what made them so effective.
1. Anheuser-Busch: Hand Sanitizer During COVID
The demand for hand-sanitizer experienced an unexpected surge in 2020 with the spread of COVID-19. Anheuser-Busch knew just how to take advantage of this opportunity with the resources they already had. In addition to being one of the most popular beer brewers, the company also managed to dominate the hand sanitizer market. In the process, Anheuser-Busch became one of the best examples of companies doing good deeds during a difficult time.
The ultimate lesson to learn here is that contributing to your community is vital for gaining the respect of consumers. If you can support the community and improve people's lives with your products or services, you'll build more trust among customers while starting a conversation around your brand.
2. Dove: "Real Beauty" Campaign
One ad that demonstrated a deep understanding of the audience it targeted was Dove's "Real Beauty" campaign. The ad featured a forensic artist with the FBI who drew two different sketches for several women. One of the sketches was based on the woman's perception of herself, and the other was based on what another person said about them. The sketches revealed that the women's perception of themselves was less complimentary than the descriptions that others provided, much to the pleasant surprise of the subjects.
The ad captured how people tend to put themselves down, even if they have plenty of appeal to others. The ad also showed how feeling good about yourself is integral to looking good. The ad was emotionally powerful and showed how Dove values the people who use their products.
If you can appeal to your audience's emotions and connect with them as people, you'll go a long way in attracting them to your business. By placing an emphasis on their sense of self-worth, you can show that your products or services help them fully realize the strengths they already possess.
3. Google Photos
The Super Bowl in 2020, like the many before it, featured several ads that stood out and others that didn't land quite as well. One of the ones that resonated with audiences was the Google ad. Similar to the Dove "Real Beauty" campaign, Google was effective in connecting with audiences on an emotional level.
Google's Super Bowl ad "Loretta" featured a brief but touching narrative about an elderly man using Google Photos to help immortalize the memories of his late wife. In this ad, Google showcased the capabilities that Google Photos and the Google Assistant offered to customers. At the same time, it showed just how crucial this service could be to holding on to cherished memories of loved ones. Google effectively displayed the important role that it might play in customers' lives, as something much more meaningful than a simple tool.
In your own ads, consider how people could use your products or services in a way that's meaningful to them. How can they connect with your brand to make it a key component of their lives?
4. Popeyes Chicken Sandwich: Chick-fil-A Wars
Don't neglect social media if you want to launch a great ad campaign. Just look at what happened between Popeyes and Chick-fil-A. Last year, Popeyes began selling their new chicken sandwiches, which featured a buttered bun and pickles. It was very similar to Chick-fil-A's popular chicken sandwich, and the brand was well aware of the similarities. To help build the hype around its new menu item and boost sales, Popeyes initiated a Twitter feud.
It all began when Chick-fil-A tweeted: "Bun + Chicken + Pickles = all the [heart emoji] of the original." Popeyes wasted no time taking the opportunity to steal their thunder by responding with, ". . . y'all good?" While Chick-fil-A chose to ignore the response, other brands such as Wendy's decided to join in by promoting their chicken sandwich counterparts. The effort resulted in a surge of followers for Popeyes, bringing in a total of around 25,000 followers. That's more than double the mere 10,000 followers that Chick-fil-A attracted with its original tweet.
Chick-fil-A may still attract more sales on average than Popeyes, but Popeyes knew how to effectively promote its chicken sandwich and increase its popularity among social media users. The item remains and, as of January 2020, a major franchisee claimed that sales rose for its stores by 21.2% year-over-year by the end of 2019.
Leveraging social media could also help you promote new products or services. Increasing those "follows" may translate to more sales if you use this channel effectively.
5. Nike: Coronavirus
Like Anheuser-Busch, Nike found a way to appeal to community efforts to stay safe and healthy amidst the Coronavirus outbreak. After announcing that they would close stores worldwide in March, Nike launched a new ad campaign promoting social distancing efforts. The ad featured the simple but effective message: "If you ever dreamed of playing for millions around the world, now is your chance. Play inside, play for the world." From there, multiple Nike-sponsored athletes including Tiger Woods and Michael Jordan shared that message on their own profiles.
Try to develop ads with a concise, succinct message that makes the right statement at the right time. Ads don't have to be flashy to be effective in bringing people together while encapsulating your brand's philosophy.
Each of these ads provides a great example of an effective ad campaign that stuck in the minds of audiences while connecting with them on an emotional, empathetic level. When creating successful ad campaigns, try to implement some of these techniques to speak to consumers. Working with a media partner can help you develop the ideal ad campaign that resonates with your audiences long after the initial impression.