How to Track ROI for Your Digital Marketing Efforts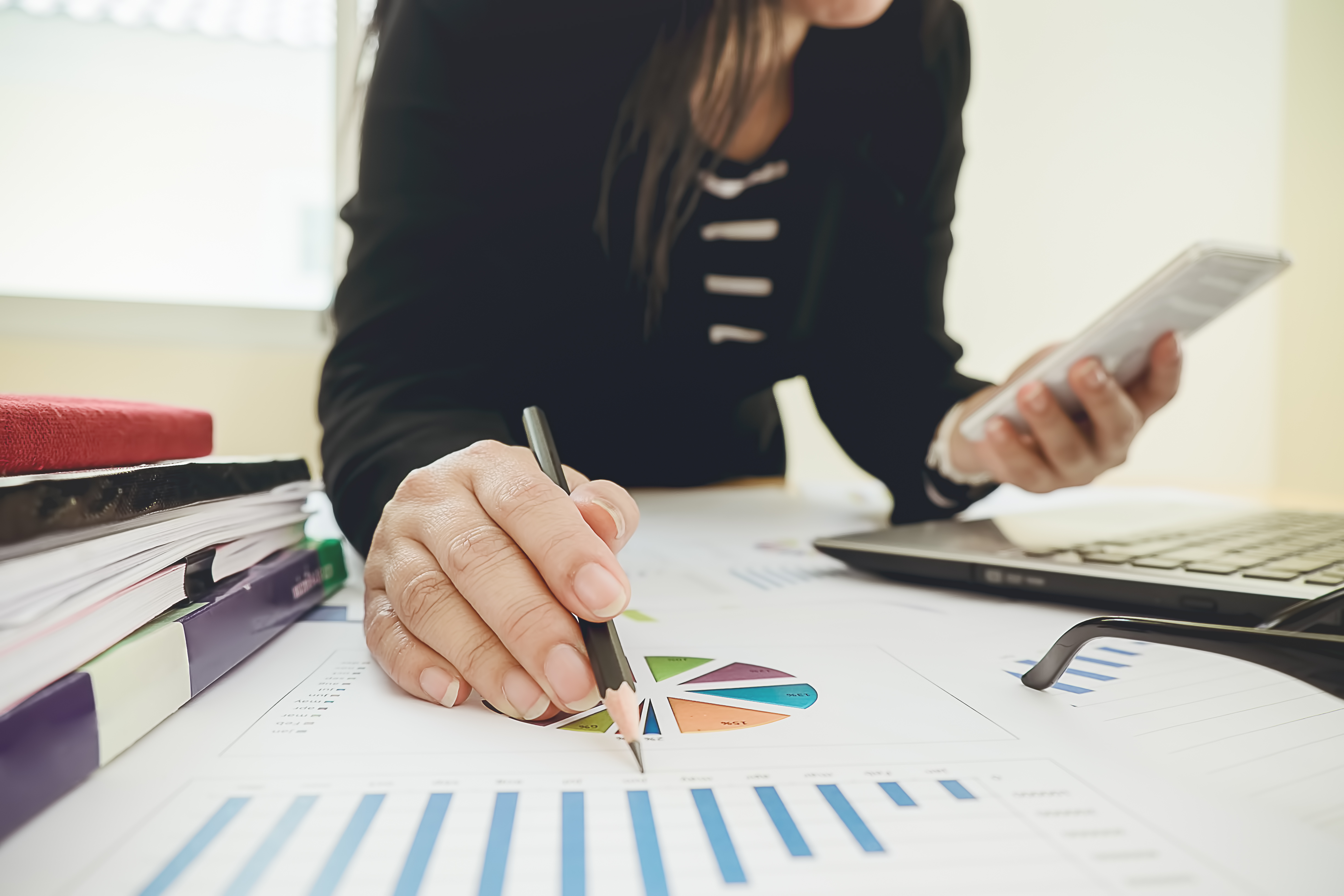 Understanding how to track the return on investment (ROI) for your digital marketing efforts can be tricky. In fact, fewer than two-thirds of marketers actually share their digital marketing ROI with the rest of their team. However, it's important to make sure you are spending money on the right efforts. Properly tracking and measuring your ROI is the only way you can know for sure if you are getting the most bang for your marketing buck. Read on to discover a few tips on how to track your digital marketing ROI.
Identify Your Goals
You first need to understand your marketing goals to accurately track your return on investment. Ask yourself these questions:
Do I want people to visit my website?
What do I want people to do on my website?
What action do I need them to take?
Do I need them to contact me or to buy something?
What is my call-to-action?
The best way to establish your digital marketing ROI is to understand what you want your clients or customers to do. Then, you can target your digital marketing strategy to spur them into action. Without this clear picture, you could be shooting in the dark.
That's why you may benefit from aligning with a digital media partner. With the right partnership, you can not only identify your goals and generate more leads, but you can also take your company to the next level faster.
Know the Formula
Now that you have identified your goals, you need to know how to execute and achieve them. Thankfully, there is a formula for how to get there: [((number of leads x lead-to-customer rate x average sales price) - cost or ad spend) ÷ cost or ad spend] x 100.
Let's break it down.
Number of leads — the number of people converted to a lead
Lead to customer rate — the percentage of leads that became a customer, or someone who bought your product at least once
Average sales price — the average price of all products you sell
Cost or ad spend — the total amount you spent on creating and promoting the marketing campaign
The last one can become a bit confusing because it encompasses more than simply the amount you spent on the marketing campaign. To properly account for the total cost of your digital marketing ROI, you also need to include the salary or hourly rate of the person or people who developed the campaign, produced and edited it, and possibly even those who interact with customers online.
Consider Key Metrics
Learning to target leads that are likely to become customers is not an easy task. As you fine tune your digital marketing strategy and focus on ROI, you will need to pay attention to several key metrics:
Paid search
Social media
Programmatic display
Video
Each of these key metrics should be managed and tracked individually. You want to know the amount you spend on each category and the ROI for each category so you can adequately understand their effectiveness.
Be conscious of the tendency to limit key metrics to just revenue or sales. Many times, you want to measure actions by your customers — the phone calls, website chats, form submissions. Each of these metrics can also help drive your ROI.
If you are not marketing on social media, you are missing out on a wealth of opportunity. Studies show that the average user spends 3 hours per day on social networks and messaging. Maybe your social media campaign is simply brand awareness. You want people to recognize your brand and contact you when they need your service. Or maybe your social media campaign includes paid ads to generate sales. Either way, you need to have clear expectations about what you want your potential customer to do in order to accurately track your digital marketing ROI.
Advanced Marketing Solutions for Your Business
Digital marketing can create challenges for businesses and many simply shoot in the dark. When you align with a digital media partner, you can get valuable guidance to not only define your goals but to also help you accurately track your ROI so you understand where to spend more of your digital marketing dollars.
With clearly defined targets, you will not only create an exceptional customer experience, you will ultimately scale your business. The better understanding you have of all the metrics, the better you will be able to track the ROI of your digital marketing efforts.