eCommerce Marketing Trends You Can't Ignore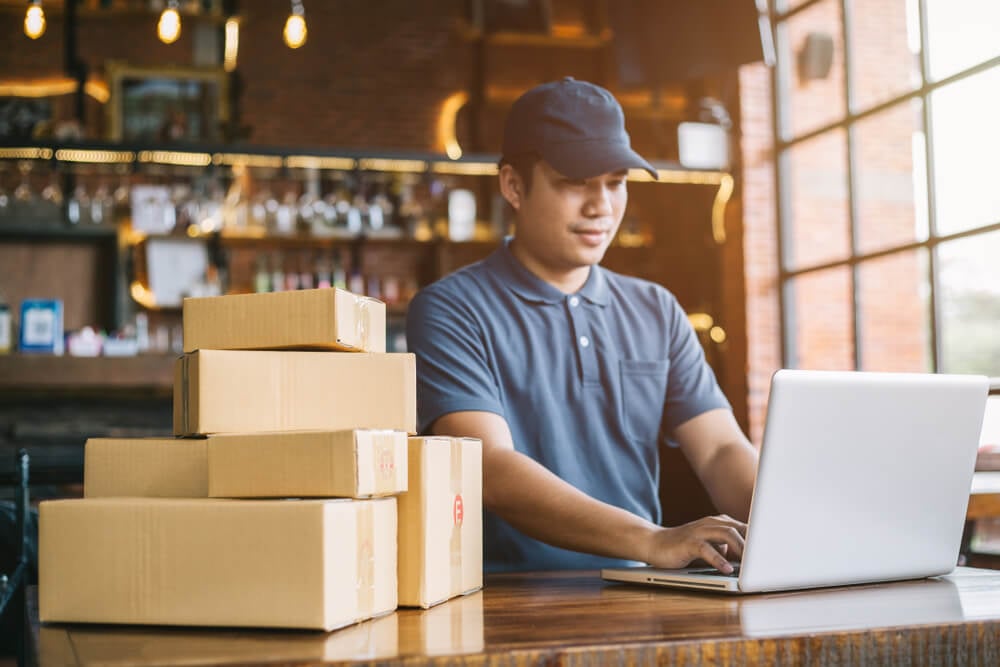 eCommerce marketing is constantly in flux as new trends emerge and existing trends evolve. As consumers' buying habits and expectations shift, brands must stay one step ahead of the competition to hit key revenue goals and achieve sustainable growth.
With that in mind, here are six trends you should pay close attention to if you want to know how to grow an eCommerce business.
1. Personalization
How important is personalization to successful eCommerce customer acquisition? Simply put: your target consumers are more likely to buy from your brand if you deliver a personalized experience. It's no wonder that 90% of leading marketers cite personalization as a factor that "significantly contributes to business profitability."
As consumer data and advanced marketing technologies continue to proliferate, it has become easier for businesses to deliver personalized customer experiences. These may include personalized emails, product recommendations based on the consumer's unique search history and buying patterns, and targeted display and banner ads.
One thing to note, especially with re-targeting, is the timeliness of personalization.
Here are a couple of things to think about:
1. Know the customer buying cycle: Retargeting differs depending on products, customers, and purchasing habits. For example, you can retarget ads for a car much longer than a pair of shoes. Customers need more time to decide on bigger investments, so consider the time, necessary nurturing, and trust building that may be needed (or not) for a purchase.
2. Use tracking pixels: When a purchase has been made, be sure to use conversion pixels in the code of an order confirmation page to avoid retargeting a customer with something they have already bought!
2. Video Content
Over the last several years, video content has exploded in popularity. Not surprisingly, many businesses now implement it as an integral part of their marketing strategy. With video content, you can dynamically showcase products, tell engaging stories that grab your audience's attention, and explain complex concepts in an easy-to-understand manner.
Plus, you can deliver video content over a wide array of platforms. For instance, TikTok has recently become a powerful medium for distributing videos, especially among Millennials and Gen Z. Don't forget the power of OTT and pre-roll videos, too!
3. Influencer Marketing
Partnering with influencers has become a popular way for brands to expand their reach to new audiences — while engaging with their current audience on a deeper level. Of course, according to one study, this marketing technique has found its most potent expression on social media platforms, which 86% of women use for purchasing advice.
YouTube is an exceptional channel for influencer marketing among virtually all demographics. Snapchat and Instagram are great for capturing users' interest; as mentioned earlier, TikTok is especially popular among younger social media users.
4. Mobile Optimization
The majority of online shopping now takes place on mobile devices. eCommerce stores should prioritize mobile optimization and responsiveness for their website.
Just how critical is mobile optimization to success? Perhaps the simplest way to answer that question is to consider how much a company stands to lose when its site is not optimized for mobile. One study found that the average rate of abandoned shopping carts on mobile devices is a whopping 85.65%! Why? Mainly because of inferior user experience.
The bottom line? For brands to compete in a crowded market, they must invest in mobile optimization.
5. UGC Customer Reviews
A wide variety of user-generated content (UGC) provides a welcome boost to eCommerce businesses. However, perhaps the most powerful form of UGC is the customer review.
According to one study, some 80% of consumers only trust businesses with 4, 4.5, and 5-star ratings — while only 13% would even consider businesses with a 1 or 2-star rating. The point is clear: your reviews (and the ratings from those reviews) are your brand reputation in the digital world. Therefore, encouraging and showcasing positive customer reviews can help build trust in your business.
It's also essential to address the bad reviews. Remember that customers pay close attention to how bad reviews are handled, and that can weigh more on the buying decision than having all good reviews. When you receive a less-than-stellar review, address the comment and see how you can turn it around, showing prospects that you care.
6. Buy Now, Pay Later Options
This marketing trend has become especially popular in the last few years. For example, as of 2022, the buy now, pay later (BNPL) market share in the United States is at 4%. Any BNPL service is excellent to have as an option on your website. Some common platforms like Klarna, Affirm, and QuadPay receives 1.4 million monthly app downloads and installs. Moreover, BNPL is most popular among the 18 to 24-year-old demographic.
eCommerce brands that offer buy now, pay later options on their website are likely to capture a higher share of business from younger customers, along with customers that prefer BNPL installations to credit card debt.
Continue to Adapt to Changing eCommerce Trends for Sustainable Success.
Keeping up with eCommerce trends, like keeping up with housework, is a job that never really ends. However, if you're vigilant about spotting and analyzing such trends, you'll be able to leverage them to your brand's advantage and stay one step ahead of the competition.
Of course, it may also be helpful to work with an experienced digital marketing partner to stay on top of all the latest developments. That's where CoxNext comes into the picture. Our team of experts can implement multi-channel marketing strategies customized to your specific needs, circumstances, and goals. From web development to native advertising to retargeted marketing, you can count on us to deliver solutions that work.