Why Aren't You Advertising on OTT?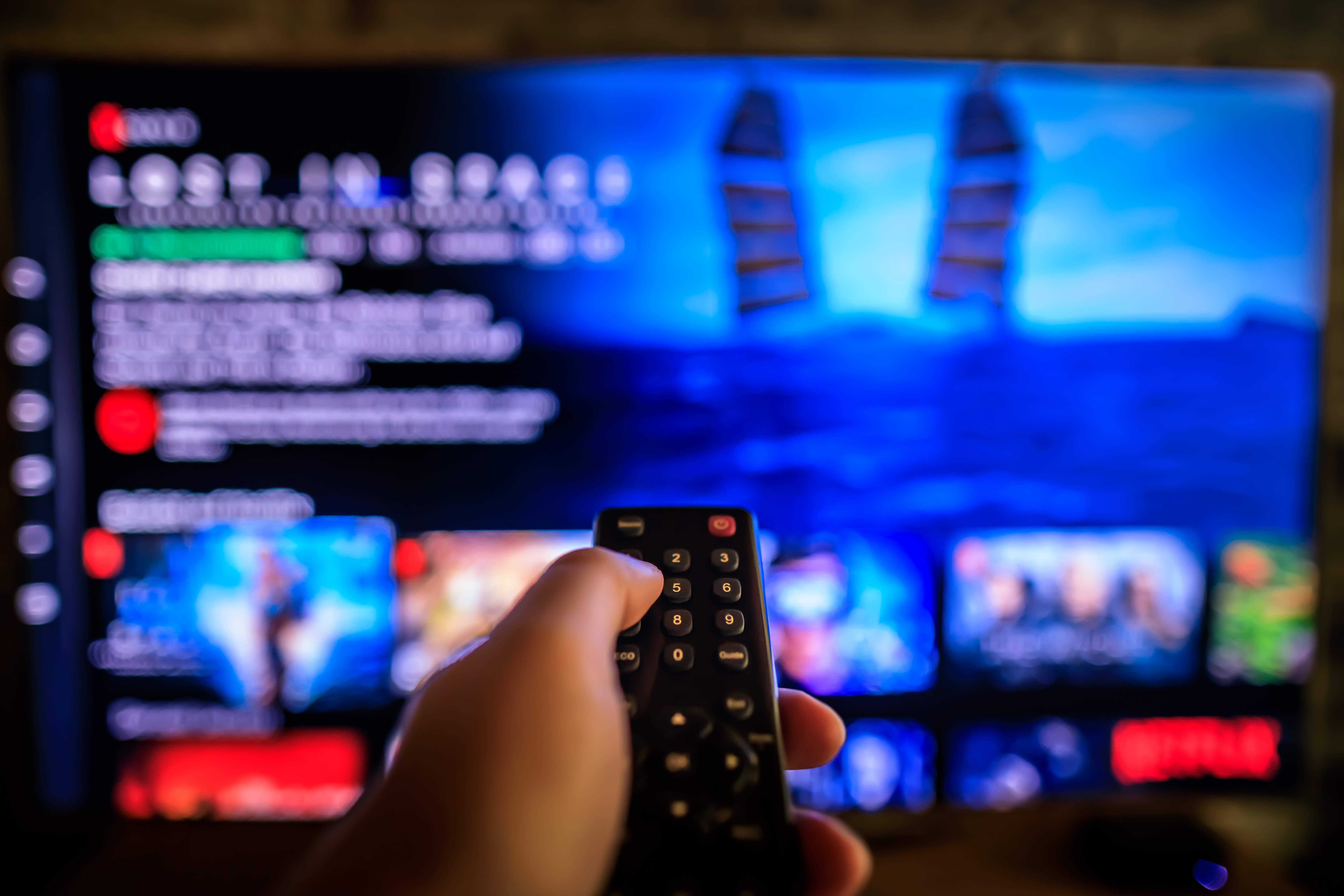 OTT advertising has been on the rise for several years in terms of popularity and profitability. A 2019 study by Roku projected that some 60 million American households would access video exclusively through streaming services by the year 2025 — meaning the number of streaming subscribers would surpass traditional TV viewers for the first time in history. (And this study occurred before the COVID-19 pandemic accelerated the use of streaming services.) As it stands, 52% of U.S. adults use some form of OTT service right now.
OTT is a powerful force in the world of advertising and is only gaining momentum. The real question is: If you haven't already invested in this marketing medium, what's holding you back?

The Power of OTT
OTT services have a powerful, extensive reach in terms of advertising. With approximately 70 million U.S. homes using OTT services, it's easy to see why advertisers are interested in leveraging this channel for their campaigns. In line with that, a study from Allied Market Research projects that the global OTT market will reach $1.04 trillion by 2027, growing at a CAGR of 29.4% in the seven years from 2020.
Why is OTT So Successful?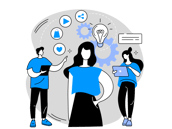 The fact is, OTT services appeal to a wide range of demographics, including "cord cutters" (those who've abandoned their cable subscriptions) and "cord nevers" (those who have no interest in ever signing up with a cable company). In contrast, to live TV, OTT platforms offer superior convenience and flexibility, such as the ability to watch favorite programs any day or time.
Who is Watching?
The beauty of OTT advertising is it can reach a diverse set of demographics. For instance, many advertisers associate OTT viewership primarily with younger consumer segments; however, approximately one-third of Americans aged 55 and older watch OTT content. In reality, this content engages almost all age, gender, education level, and income level demographics.
If you're not advertising via OTT channels, then you're missing out on a large percentage of your potential customer base. Even if you maintain a stable advertising presence on more traditional TV mediums, an "OTT footprint" can significantly increase ad recall and engagement rates among your target audience.

What are the Most Common OTT Platforms?
Currently, the top five OTT platforms (in terms of the number of subscribers) are:
Netflix
Disney+
Hulu
HBO Max
Amazon Prime
A recent study found that Netflix remains the most popular overall streaming provider, with some 170 million subscribers. Amazon Video is behind Netflix by perhaps 30-35 million viewers, followed by Hulu and Disney+. Of course, if we expand our range of OTT platforms to include video-sharing sites like YouTube, then that list would change somewhat.
OTT platforms may be based on one of several models. Three common approaches are:
AVOD (advertising-based video on demand): These platforms primarily (or totally) rely on revenue from ads to stay in business. One prime example of this model is the Roku Channel.
SVOD (subscription-based video on demand): SVOD platforms rely on subscription fees for their operations. These fees may be flat, all-inclusive rates or come in tiers. Netflix is the top example of this model.
Hybrid models: These combine the two strategies mentioned above. For instance, platforms like Hulu offer two subscription tiers: one with ads (the less expensive option) and one without ads.
The Benefits of OTT Advertising
There are many powerful benefits to advertising over OTT channels. These benefits include:
Wide reach: As previously mentioned, OTT advertising allows companies to engage with millions of consumers that they would not be able to reach otherwise, including "cord cutters," "cord nevers," Millennials, and other audience segments.
Advanced analytics/tracking capabilities: Many OTT platforms allow advertisers to gain deep insights into consumer behavior. These data points can help to fine-tune ad creative, development, and distribution strategies.
Increased engagement: In contrast to traditional TV commercials, OTT ads are much more likely to be noticed. Since they offer increased flexibility in terms of placement, they can be published as "pre-roll ads" or "post-roll ads," in addition to the middle of a program.
Leveraging OTT for Sustained Success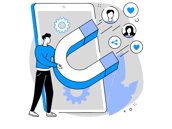 Research and experience demonstrate that OTT advertising is a highly effective means of reaching, engaging with, and ultimately converting a sizable percentage of your target audience. OTT platforms will only become more and more popular with time, and if you decide not to advertise with OTT, then you'll miss out on countless opportunities to build your brand.
Of course, it may also be advantageous to work with an experienced media partner who can help you navigate OTT advertising complexities. Whatever the case may be, make sure to place OTT as one of your top priorities in the years to come. If you do, you'll likely experience sustained success as a result.