What Should I Be Asking My Digital Marketing Agency?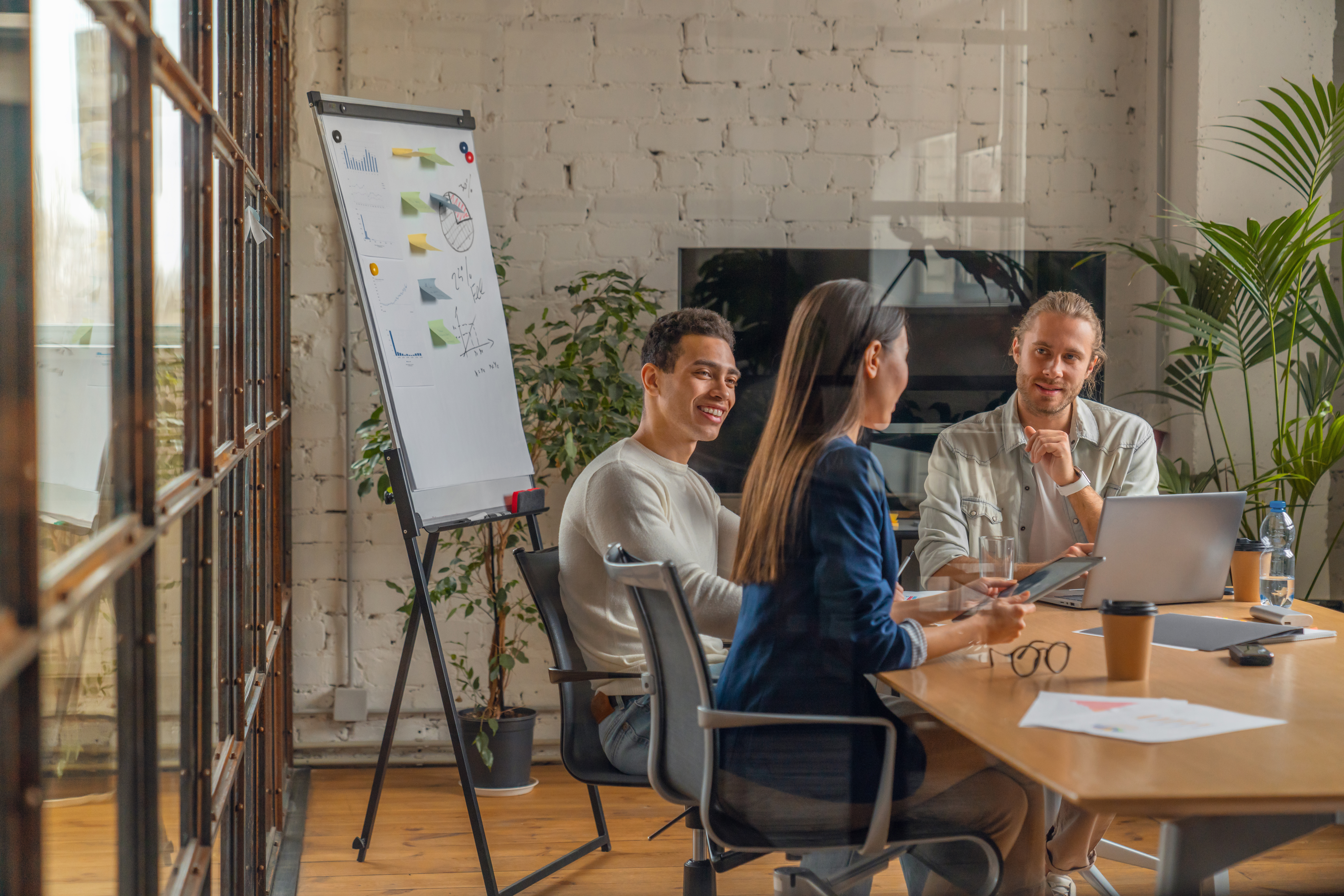 Working with a reliable digital marketing agency can help your business grow and flourish. If you don't have the resources to handle all of your marketing effectively, a good agency partner will focus on your advertising while you can spend more time growing your business. The right agency will have the resources, experience, and knowledge needed to develop a complete marketing campaign that yields optimal results.
A recent CMO survey stated that companies expect to spend around 12% of their total firm budgets on marketing as of 2020. While this is the most we've seen companies spend on marketing, they're not alone. Instead, they're working with experts to help their in-house teams achieve the best results and maximize ROI.
If you want to find a suitable partner, it's essential to know what to ask them. The FAQs below should help you identify the ideal agency partner based on your specific needs.
FAQs You Should Be Asking Your Digital Marketing Agency
Do you provide custom strategies?
When it comes to marketing, there isn't a one-size-fits-all solution for every business. What works for one company may not get any results for another. Having a custom digital strategy can give your brand what it needs to succeed. For instance, while you may be excelling with pay-per-click campaigns, your search engine optimization may be suffering. In other cases, a company may need help with content marketing and social media marketing. Regardless, a digital agency should be able to provide specific tactics to address certain problem areas.
Some companies may lump SEO and other services into a single service package that doesn't offer a tailored solution. This can lead to companies spending more than they need to when only specific areas need addressing.
How will you help me meet my goals?
Before beginning any marketing campaign, you should know what you want to achieve to measure ROI accurately. Setting goals first is always vital if you're going to succeed, and the right agency should understand this.
Through a partnership, a dependable agency will work with you along the way throughout the entire process. They'll help meet your goals or even help set new ones.
Do you have any case studies or testimonials?
An experienced agency should be open to sharing past successes. During the decision stage of the buyer's journey, agencies should understand that it's essential for their prospective clients to see success stories from others in the same or a similar industry. Case studies can be a great way to showcase how the agency managed to help a business with a specific problem.
Having real-life customers detail their unique experiences in a simple format in a testimonial is another way to help prospects feel more comfortable. Hearing what clients have to say can go a long way in building trust when a company is deciding on the right agency.

How are you going to reach my target audience throughout the entire customer journey?
An agency partner should understand how the buyer's journey works and be able to carry different audiences through those stages. Agencies should be able to map out the unique journey for each audience and identify optimal touchpoints. This can help ensure that customers don't drop off at any point before making a purchase.
Have you helped companies this size before?
Whether your business is a startup that's looking to grow or a well-established business, the agency you partner with should have some experience with a company of your size.
How tech-savvy are you?
One of the reasons you may turn to a digital marketing agency is to work with a team of experts with technological expertise and access to the best tools. Marketing automation is likely one of the goals you would like to achieve with an agency, and tech plays a huge role in that. Ensure that the agency you work with has staff with some tech experience and the resources needed to help automate specific processes.
How do you measure the success of marketing campaigns?
Analytics are integral to measuring the success of marketing campaigns. Gartner's recent survey found that 32% of respondents pinpointed marketing analytics and competitive insights into the essential items that supported their strategies. In addition to analytics, reporting helps make sense of the data and understand how a campaign performs.
Try to find an agency that's open about how it measures success and is transparent regarding reporting.
What is your company culture?
When values align with a company and an agency partner, they're likely to succeed together as they work toward the same goals with the same vision. If your agency partner shares your company's core values, you'll be able to do more cohesively. Find out what the agency's company culture is like, which can help determine if they're a good fit.
How involved are you as a digital marketing agency partner?
The right agency partner will also be very involved in what they do. Too much passivity can be detrimental to your campaigns as you struggle to communicate and ensure that everything gets done.
A dependable agency will establish excellent and consistent communication and responsiveness. They'll facilitate this by giving you a dedicated point of contact, such as a project manager, with the ability to contact customer support for additional questions.
When will I see results?
Your media partner should also be able to set timely goals. Specifically, your agency should be about setting SMART goals, which stands for Specific, Measurable, Achievable, Relevant, and Time-bound.
Patience is undoubtedly a virtue in marketing. Agencies should understand and relay that good results take time to achieve, so they shouldn't guarantee instant success.
How much will it cost?
Good marketing may not come cheap, but you should make sure that your costs don't outweigh ROI. Ask about pricing and how it will be worth it based on the ROI you can expect.
The right agency partner will work with you to customize plans according to your specific goals, budget, audience, and other factors to make their services worth the investment.
Work With the Right Digital Marketing Agency to Meet Your Needs
Keeping these digital marketing FAQs in mind when speaking with a prospective agency partner can help you make the right choice. Don't be afraid to ask everything that comes to mind to make sure you choose wisely. Working with a digital marketing agency can be a big commitment, so finding the ideal partner early on is essential.
Open communication between you and your agency partner is vital, as you won't succeed unless you can effectively collaborate. A lack of communication and sufficient attention can cause your campaigns to fall behind as they stagnate. However, a trustworthy and communicative digital agency will be able to help you achieve your goals.