How to Expand Your Brand When You Have a Small Marketing Department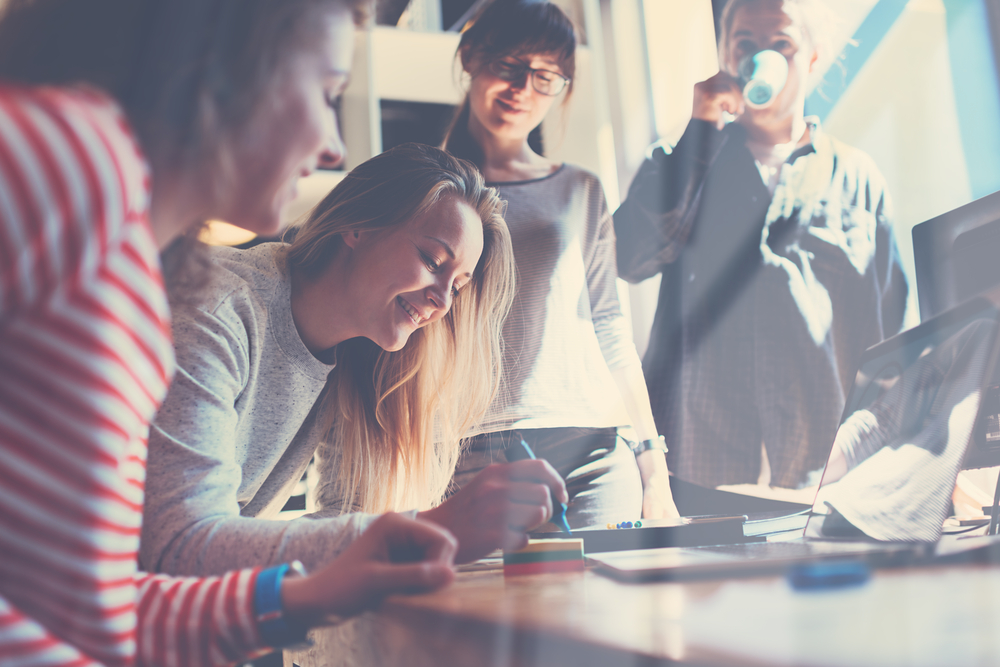 Good marketing is one of the most important secrets of small business success — whether that be by increasing your ROI, capturing a significant portion of your market consumers, or expanding your brand. Marketing is what educates consumers on your brand and product/services, evokes an emotional response among buyers, and builds genuine relationships that elicit everything from trust and credibility to loyalty, word-of-mouth, and repeat customers.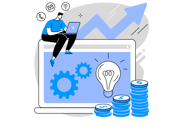 Did you know that the leading revenue growth for 38.4% of companies is marketing? This is why it's important to leverage a small marketing department to expand your brand when you're not in a position to grow your internal team. The answer? Strategic marketing partnerships. According to Breezy, more than 75% of CEOs rated partnerships as both 'critical' and 'important' to their business, with 81% mentioning a media marketing partnership in particular.
Here's what you need to know about cost-effective marketing strategies for small business success and how digital agency experience and expertise can get your brand where it needs to be despite a small marketing department.
The expression "small but mighty" can still apply here if your business has outsourcing help from media experts. After all, executing a successful marketing strategy — especially with limited resources — can be an extremely challenging endeavor. Some of the most significant issues that a small marketing department can face include:
Insufficient Time to Finish a Key Project
Limited Resources to Execute Effective Campaigns
Few Team Members, especially if the Company is Experiencing Turnover
Difficulty Maintaining a Consistent, High-Quality Content Posting Schedule
Lack of Helpful Technologies and Tools
With the odds stacked against them, at least in certain aspects, how can small marketing departments accomplish their goals on time? One solution that fits many companies' needs is to partner with a larger agency for sustainable brand growth. Let's discuss how the problems mentioned above and several others can be remedied by working with an experienced digital marketing agency.
How Can a Digital Agency Assist a Small Marketing Department?
There are many ways a large digital agency could be an invaluable asset for a small marketing team. To name a few of the most important, you could benefit from the following.
A Specialized Team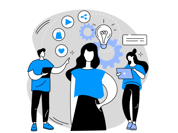 Most large agencies can handle customized marketing tasks in ways that a small in-house team may be unable to. For one, a large agency has specialized teams for every marketing channel your brand could benefit from. Essentially, if there's a marketing channel your target audience is most active on, a digital agency has a specialized team of experts with knowledge and experience in reaching the right people on it successfully.
What's more, HubSpot reports that 92% of successful marketers leverage more than one channel, with at least 81% leveraging more than three. A digital agency can help your small marketing department maximize your brand's potential on every relevant marketing channel you leverage.
Experience and Knowledge
Teams in large agencies may be more experienced than their smaller counterparts in companies. This is especially true since equipping a small internal marketing team with experts in every relevant channel can get costly for small businesses. Experience and knowledge in niche areas mean higher salaries and benefits (and potential cutbacks in other areas as a result). With a digital agency, it simply means you can have your cake and eat it too.
Partnering with an agency can also help you avoid the "trap of limited perspective" and provide fresh ideas for improving your ROI. After all, more people means more resources, ideas, and innovative opportunities.
More Resources, More People
Small marketing teams may have a minimal budget to play with and are often stretched to the limit of individual workloads. In contrast, large agencies typically have vast resources and can generate the workforce you need to see a project through to completion. This means you can keep up with a positive and consistent consumer experience at every touchpoint without sacrificing your team.
Considering 20% to 50% of annual employee turnover is due to burnout, working with a large digital agency could also save you on the costs of replacing members in your small marketing department every year.
Digital Tools
From keyword analysis programs to robust CRM platforms, large agencies can leverage a wide range of digital tools to your advantage. This is significant because the right digital tools could be the 'make-it-or-break-it' of a successful marketing campaign.
In fact, John Chambers, the former CEO of Cisco Systems, once said that "at least 40% of all businesses will die in the next ten years... if they don' figure out how to change their entire company to accommodate new technologies." Access to the right digital tools means accessing important marketing technology that will allow your brand to communicate its value to a customer better.
Creativity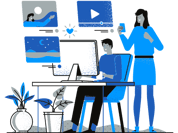 Marketers have to be creative people in general, and large agencies employ some of the best and brightest marketers around. Since advertising is so saturated — with the average person seeing between 4,000 and 10,000 ads a day — there's nothing more important than getting creative with where and how you reach current and potential customers. You'll need more creativity to stand out and differentiate your brand, and a digital agency can deliver.
3 Reasons to Partner with a Digital Marketing Agency
There are several compelling reasons to partner with a reputable digital marketing agency. However, let's focus on three in particular.
1.) A Customized Marketing Plan
When you work with a large agency, their team will tailor campaigns to your company's specific needs and goals. Their team can assist if you want to increase brand awareness, generate leads, or win sales. This can include building your plan from the ground up, executing it, and measuring its performance. Their creative approach to problem-solving will position your brand for both short-term and long-term success.
2.) A Specialized Team of Experts Will be on Your Side
When you use an agency's team to supplement your in-house department, you get all the benefits of their expertise without many drawbacks associated with traditional hires. You'll enjoy an influx of creative ideas, have more "hands-on deck" to ensure that critical deadlines are met, and have ready assistance for aspects of the campaign unfamiliar to your team. Even better, you get it all without the high costs of obtaining a specialized team of experts internally.
3.) Access to More Digital Tools
Many small marketing teams lack the digital tools to take their advertising efforts to the next level. This is one of the reasons nearly 80% of small businesses in the U.S. reportedly "are not taking full advantage of digital tools." Larger agencies don't have that problem. For instance, the CoxNext Site Analysis Tag offers visibility into consumers' media consumption, brand affinity, and demographics — valuable insights for any client!
Partner with an Agency Like CoxNext to Supplement Your Marketing Needs
At CoxNext, we have the experience and expertise to supplement your in-house team's efforts and ensure that your campaigns yield the highest ROI possible.
Here are just a few reasons why you should partner with us:
Our Proven Track Record: We've helped scores of clients reach their marketing goals and enjoy exponential brand growth.
Our Dedicated Team: If you partner with us, you're guaranteed a team of experts dedicated to your account, always available to answer your questions and provide practical advice.
Our Advanced Tech Solutions: We are in tune with the latest and greatest technological advances in digital marketing. Our team uses cutting-edge tools and platforms to mine for key insights into your industry.