Expert Advice for Cannabis and CBD Marketing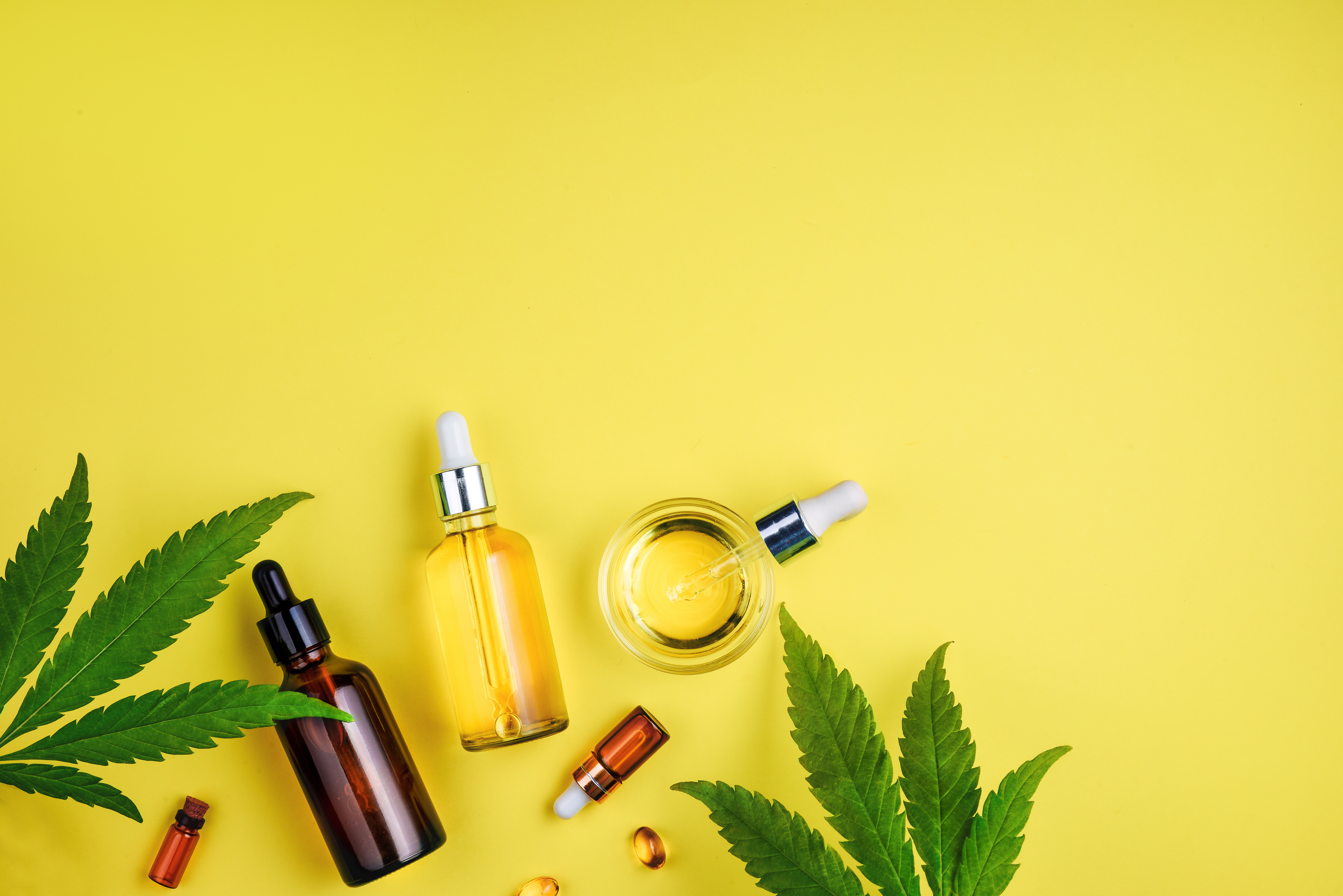 Growing your cannabis or CBD business online is one of the best ways to reach new audiences and get more sales from your current target market. According to JAMA Network, in 2019, CBD web searches increased by 125.9% from 2016 to 2017 and 160.4% from 2017 to 2018. Combined with a 2019 Consumer Reports study that found 27% of CBD purchases were happening online, these statistics indicate that now is the best time to ramp up your online cannabis and CBD marketing efforts. As you start to increase your content marketing efforts, keep these six best practices in mind.
1. Know What Federal and State Laws Apply to You
Not all of your products are federally regulated; some of them might not even be state-regulated. If you sell CBD products solely, then you face little to no government regulation beyond what applies to any consumable good. However, your team needs to know exactly what laws and regulations apply to your products. Not only does this ensure your products are handled and packaged directly, but your content and customer service responses are filled with accurate answers. This is crucial for cannabis and CBD marketing.
Also, while limited laws may streamline part of the supplying and labeling process, it means you're competing against businesses that are mislabeling (purposefully or otherwise) their products. Create clear-cut explanations about your products and emphasize what you do to stay within both regulations and certified practices.
2. Create Educational Content
Just like you need to be educated about federal laws and regulations, so do your consumers. Ninety-two percent of Americans don't know if the federal government regulates CBD. That uncertainty can make consumers nervous about making purchases. Overblown medical claims, concerns about THC content, and unanswered questions about safety can also hold them back.
Instead of creating just promotional ads, focus on creating well-researched content that answers FAQs, explains how readers can compare various products, and reduces the knowledge gap so your online visitors feel more confident. Educational content both converts uncertain consumers into shoppers and builds rapport between them and your brand.
Pro Tip:
Focus on developing a neutral, informational tone. Your content will be more trustworthy by objectively discussing the benefits and limitations of CBD and cannabis products. It will also be less off-putting to consumers than these products or those who are still on the fence about them.
3. Highlight Case Studies
Reviews and customer testimonials are some of the most convincing materials for persuading consumers to choose your products instead of a competitor's. Case studies can be just as persuasive. Build robust customer stories that detail how one of your products helped one of your past customers.
While you want to avoid making unfounded medical claims, case studies show your visitors how your products can fit into — and improve their daily routines. Look for success stories from customers that match your customer personas. This will help you engage with your target market and generate more sales.

4. Advertise on Cannabis-Focused and Relevant Sites
Organic content marketing and SEO are powerful marketing practices. But they aren't always enough. Also, consider having short-term paid advertising campaigns or even building ad campaigns into your recurring strategy playbook. You can target these campaigns to focus on:
Informational and how-to sites about CBD and cannabis products
Websites that your target market frequently visits
CBD- and cannabis-friendly platforms where you can reach new audiences
Paid advertising is most useful for generating sales from an already interested viewership. So by saving your PPC ad campaigns or sponsorships for targeted audiences, you can get a higher conversion rate and ROI.
If you want to focus on content marketing without paid campaigns, reaching out to other sites is still a great strategy. You can create guest posts, submit articles to industry news sources, and otherwise increase your brand exposure.
5. Stay Informed About Developing Regulations
Regulations constantly change, especially in regards to cannabis-based products. You and your marketing team need to make staying informed a priority. Build dedicated time for checking the news into your workflow and standardize ways to share important information or update centralized knowledge libraries.
When you make staying informed part of how your team operates, you can respond faster to changes. This is important for creating trendy campaigns, but it's also essential for making sure older content is refreshed to stay compliant.
6. Create Positive and Appropriate Content
Cannabis and CBD still have a negative reputation among many general audiences. Create a style guide that your team can use to make sure your images, text, and video don't include any content that may not resonate well with viewers. Focus on lifestyle improvements, relaxation, and staying active rather than just people consuming drugs. A regularly-updated style guide ensures your branding and message are always a good fit.
Start Your Marketing Strategy as Soon as Possible
Online markets for (and interest in) cannabis and CBD products are continually growing. Make sure your content efforts are rapidly expanding to meet the increase in demand. By outputting educational content, focusing on market outreach, and creating a reputable brand, you can stay ahead of your competitors.