How to Begin Marketing with Influencers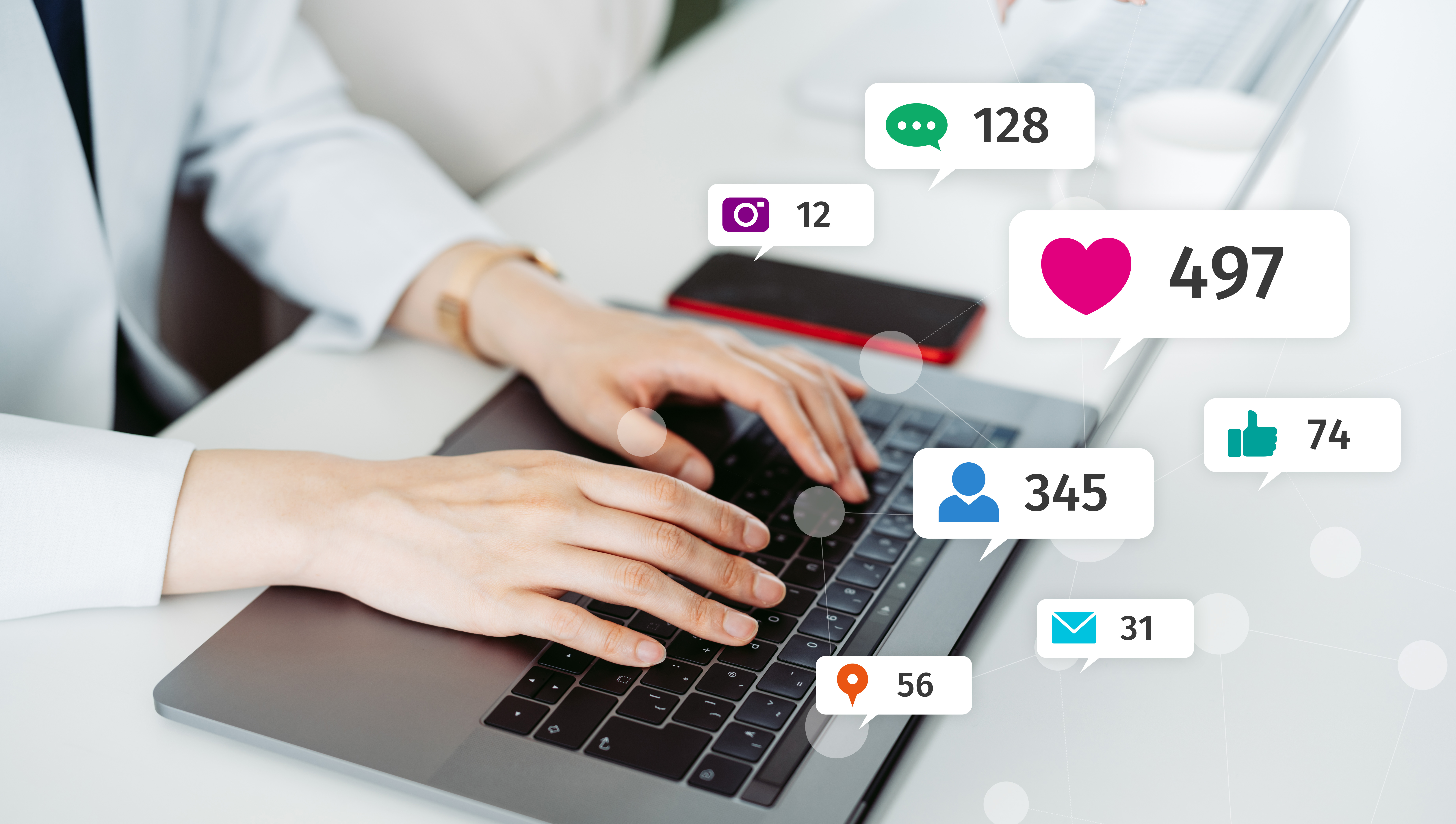 One of the most challenging parts of growing your business is reaching more of your target market and effectively communicating your value to them. If you haven't tried it yet, influencer marketing is your exclusive ticket to resonating with new audiences.
More than half (61%) of consumers admit to trusting brand recommendations from their favorite online trendsetters. The same report also highlighted influencer marketing benefits, reporting that 60% of marketers said their influencer-generated content performed better and drove more engagement than branded posts.
What is Influencer Marketing?
Influencer marketing is a social media marketing strategy that consists of a collaboration between a brand and a content creator that includes product placements and endorsements. It's a great way to increase brand awareness and recognition by reaching an online personality's audience and establishing a pipeline of trust and conversions.
Nano — 1,000 to 10,000 followers

Micro — 10,000 to 100,000 followers

Macro — 100,000 to 1 million followers

Mega or celebrity — more than 1 million followers



The more followers, the higher the cost. No matter your budget, make sure the creator is relevant to the audience you hope to reach with your marketing.
How to Begin Influencer Marketing
To make your journey as easy as possible, here are our top tips for beginning your influencer marketing journey.
Start with Your Goals
Like with any marketing strategy, you must determine goals before a campaign. After all, you don't want to miss out on the 376% higher chance for success with your influencer marketing strategy! Your main campaign goals could be any of the following: reaching new audiences, expanding brand awareness, or increasing web traffic.
Understand Your Target Audience
Always ensure you're speaking to the right audience — particularly as you begin your journey with online personalities. Review your buyer personas and compare them to online creators' audiences before securing a partnership.
Know the Rules of Influencer Marketing
Before you dive deep into a partnership, get familiar with the FTC disclosure rules for endorsements to avoid breaking the law. We recommend reading the disclosures in full on the FTC site. However, one of the most important key takeaways is that followers should be told if the creator has any personal, financial, employment, or family relationship with the brand they endorse (including pins, likes, tags, etc.)
Create a list of Influencers for Potential Partnerships
There are a few ways to find social media personalities, but it will take a bit of research. Start by looking at your competitors and whom they are connected with, or check out some of the people your followers engage with regularly. Simply searching hashtags related to your brand is another way to secure a partnership with an influencer.
When deciding on the content creators that should make your list, note that they should align with your target audiences and brand. They should also be trusted and have great engagement, meaning lots of likes and comments. While it will be tempting to look at the numbers, you should also consider their audience's engagement.
Do your research on the following:
What is their follower count?

What other sponsorships have they done?

Who is their current audience?
Additionally, be sure the creator profile you contact is authentic and not an imposter. If the account is verified with a blue checkmark, it's secure. For smaller, unverified accounts, double-check for any repeat profiles that seem like fishy impersonations.
Begin Outreach
Reach out personally and privately through direct message (DM) or email, and be very clear about your interest in beginning a partnership.
Some practical ways to start outreach include providing the following:
Helpful information about your brand

Why they'll be the perfect addition to your marketing (i.e., personality, industry/target audience, posting style, alignment with values, etc.)

What you hope to accomplish with the partnership
Collaborate to Create Content
Content creators want everything they post to be consistent and in alignment with their audience. This means your brands need to mesh, and the promotions should be as seamless as possible with the creator's other content.
For this reason, collaboration on content will be crucial to your success. We recommend providing guidelines to ensure they hit keynotes or points while allowing the creator some creative freedom and control to make their own.
Partner with CoxNext
Who you partner with makes all the difference! Influencer marketing is challenging to perfect, requiring significant expertise, skill, and knowledge of your unique target audience. You can count on CoxNext, your performance-driven digital marketing agency, with exclusive insight and resources into everything social media marketing. This means access to expert advice and guidance, best practices, and the latest trends.