What Is the Best Way to Market to Millennials?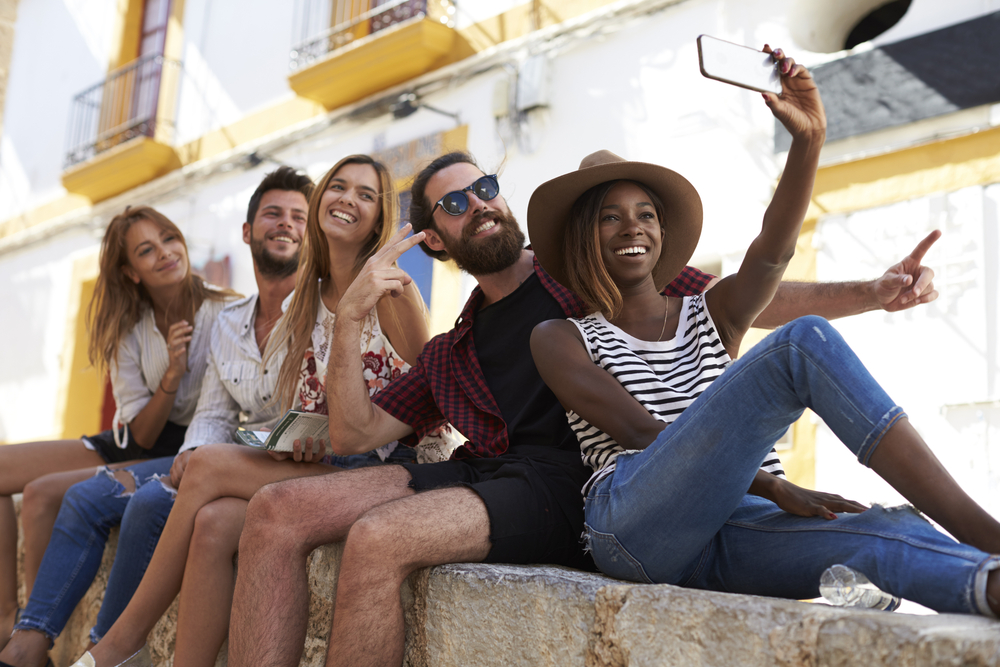 Millennials are now the largest generation, surpassing even baby boomers. As a result, many brands are interested in targeting this demographic. They typically don't respond well to traditional forms of marketing, so digital marketing to millennials is your best bet. Knowing their preferences and characteristics can help brands to target them more effectively and tap into their massive buying power.
Millennial Statistics to Know
Born between 1981 and 1996 (aged 27-42 in 2023)

Millennials respond well to better, faster ways of doing something

Technological advances revolutionized their childhood and/or teenage years

They've lived through major social, economic, and technological changes

Millennial buying power is at roughly

$2.5 trillion
How to Market to Millennials
Millennials tend to be socially minded and tech-savvy; here are some key factors to remember when targeting them.
1. Mobile ads are a must
Millennials are most likely to browse the internet on their mobile devices. It's important to note, however, that they also tend to be heavy users of ad blockers whenever possible. Ad blocking is much harder on mobile devices, so because most people use ad-blocking techniques on their desktops, your best bet to effectively reach millennials is to use mobile ads.
2. Maintain a strong social media presence
Millennials are active on several different social media platforms. For instance, 77% of 18-34 year-olds and 68% of 35-54 year-olds (both age ranges include millennials) use Facebook. Instagram is not far behind. One study found that millennials rank Instagram as their favorite social media app, but they're also active on YouTube and Twitter.
Your marketing strategy for millennials should employ multiple platforms. Use a variety of ads to catch their attention: sponsored ads, native content, targeted ads while scrolling, retargeting ads, etc.
3. Try influencer marketing
Millennials are more attentive to influencer marketing compared to older generations. One study found that millennials are 14% more likely than baby boomers to prefer influencer marketing as a way of interacting with brands and 3% more likely than Gen X.
Moreover, a higher proportion of millennials (88%) versus any other generation — including Gen Z — want personalization from brands they follow. Influencer marketing is a way to provide that personal touch. Millennials will be less likely to tune out your messaging if it's conveyed to them through a media personality they trust and admire.
4. Marketing creative should appeal to them
It's important to use images, terms, and other elements of marketing creative to appeal to millennials. Make your imagery diverse and authentic. Reflect on millennial values, aesthetics, and life stages in your content.
For example, many millennials are interested in furthering their career and becoming financially secure. Others may have just become first-time parents. Still, others are keenly attuned to social and environmental causes. Use messaging that will resonate with them as they navigate these circumstances in life.
5. Help them support a cause
Millennials tend to be very socially conscious. They are interested in justice, sustainability, and making the world a better place. You want to position your brand as an entity that contributes to noble causes. Millennials will be much more willing to support your business if doing so makes them feel good about themselves and their contributions to a better world.
6. Reach them with over-the-top (OTT) advertising
Many millennials are cord-cutters. As of July 2021, one study found that one in four millennials (25%) have canceled traditional TV services in favor of OTT channels like Netflix, Hulu, Amazon Prime, etc. With millions of millennials switching from cable, it's more important than ever to reach them with OTT ads.
Millennials are more likely to engage with OTT ads for several reasons. For one thing, OTT ads can be personalized to viewers using information like household data and location, making the experience more tailored to viewers. Ad slots tend to be shorter than traditional commercial breaks, and companies can target OTT ads much more effectively than they can TV spots. Also, "clickable" ads make it very convenient for interested millennials to navigate straight to the advertiser's website.
Reach Your Millennial Audience with Help from the Experts at CoxNext
Millennials are the largest of the major consumer generations today and have some of the most significant buying power. To effectively reach and engage with millennials, you may have to "think outside the box."
Some steps you can take to create an omnichannel strategy include:
Investing in mobile ads

Using influencers to promote your brand

Engaging in cause marketing

Publishing OTT ads
If you'd like to take your millennial-focused marketing strategy to the next level, reach out to our team of seasoned experts at CoxNext today to start the conversation. We can help you refine and enhance your tactics to reach the greatest number of millennials possible. No doubt, your business will experience exceptional growth as a result.