Marketing on Different Social Media Platforms: Things to Think About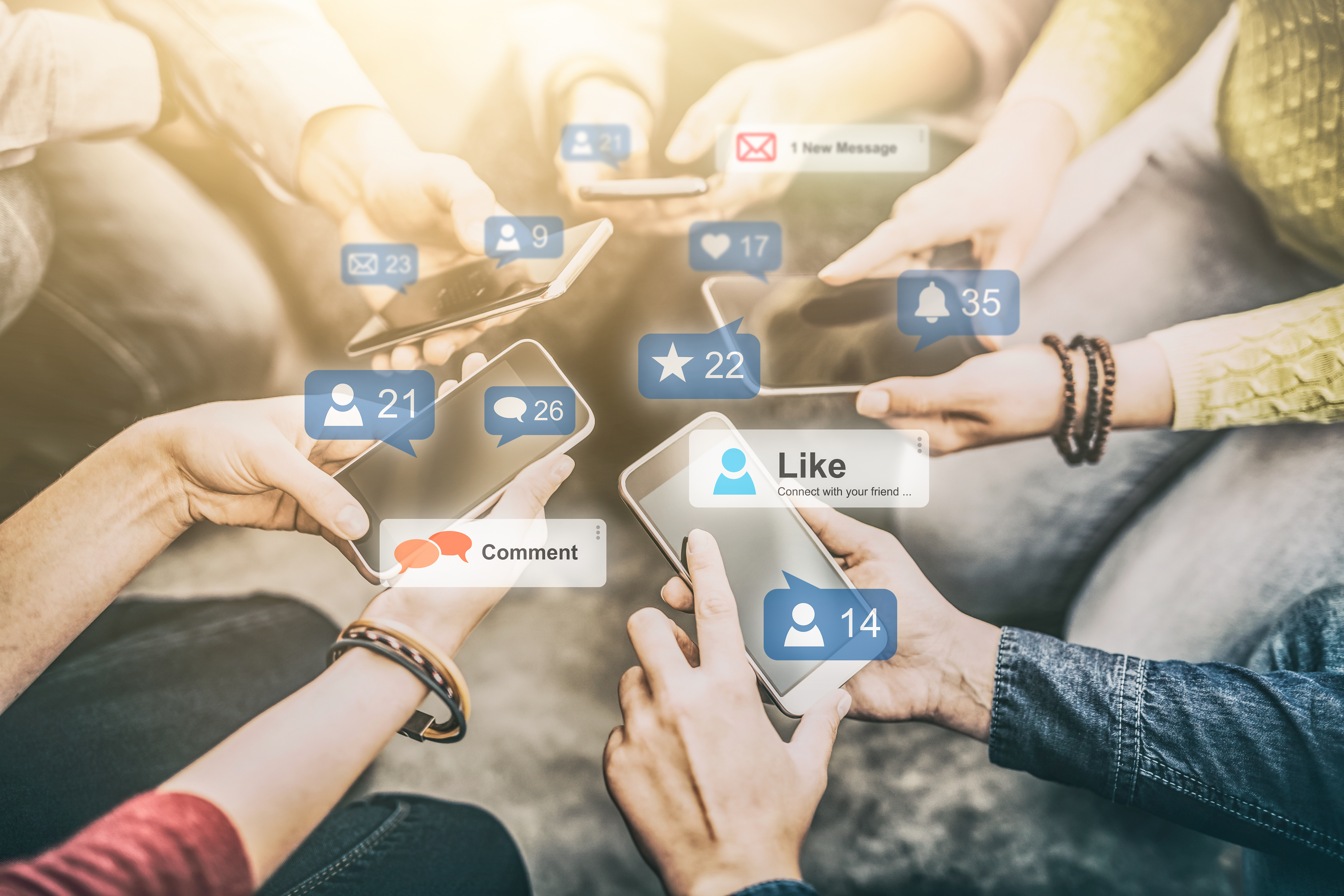 Social media platforms are potentially some of the most powerful marketing tools available. However, to get the best results from your social media marketing strategies, you need to use these platforms properly. There are several factors to consider when developing strategies for the various platforms out there, so it's essential to understand each's requirements to inform your campaigns and drive success.
The following are some social media marketing tips to guide you on using the various platforms and ensuring your marketing budget doesn't go to waste.
Instagram
Instagram remains one of the best social media platforms to use if you want to share more visual content, with around one billion monthly active users. Images and videos are popular on this platform and offer plenty of opportunities for businesses of all types.
Dimensions for Instagram Posts
The best sizes for Instagram images and videos are:
Landscape: 1080px by 608px
Portrait: 1080px by 1350px
Square and Carousel: 1080px by 1080px
For videos, keep in mind that the maximum length is 60 seconds for a feed post. The maximum frame rate is 30 fps, with a max file size of 4 GB.
Best Days and Times to Post on Instagram
The best times to post to Instagram on Mondays through Thursdays is any time outside of the 3 PM to 4 PM hour.
Types of Content That Does Best on Instagram
Many types of content are great for businesses to post, including video and image content such as:
Educational posts informing audiences about certain concepts
Behind-the-scenes content showing your employees at work
Motivational content including inspiring visuals and quote
Reposts from employees that further add a human face to your company
User-generated content created by followers and customers
Best Practices for Instagram Marketing
When posting on Instagram, it's essential to focus on a single subject for each post, whether it's a simple image or for Instagram Stories. Having too much going on can confuse rather than engage your audience.
For Instagram Stories that only appear for 24 hours, create fun and raw content such as footage from live events or quick snapshots of the office and employees. Save more carefully curated content for your main feed.
Facebook
Another popular platform that's only becoming more popular is Facebook, which now has over 1.56 billion active daily users.
Dimensions for Facebook Posts
For Facebook photo posts, dimensions are:
Landscape: 2048px by 1149px
Portrait: 2048px by 3072px
Square: 2048px by 2048px
For Page Ads:
Link/Offer in Desktop News Feed: 1200px by 628px
Link/Offer in Desktop Sidebar Ad: 254px by 133px
Link/Offer on Mobile News Feed: 560px by 292px
Image Posts: 2048px (width)
Image Posts (Mobile): Up to 626px by 840px
For Like Ads:
Desktop: 1200px by 444px
Sidebar: 254px by 94px
Mobile: 560px by 208px
Keep in mind that image ads can't contain more than 20% text.
Best Days and Times to Post on Facebook
The best time to post on Facebook can vary greatly depending on your campaigns and audience. Generally, posting between 1 PM and 4 PM on weekday afternoons and from 12 PM to 1 PM on weekends is the best way to reach audiences.
Types of Facebook Content That Does Best
Many types of content perform well on Facebook, including engaging image posts, videos, and ads, as long as it offers value to audiences and grabs their attention with plenty of visuals and information.
Best Practices for Facebook Marketing
When launching Facebook marketing campaigns, always engage with audiences. Respond to comments and show that you care about your audience's input.
You should also use Facebook's Ad Manager to measure the results of your marketing efforts regularly. This tool gives you plenty of ways to analyze your campaigns' performance, including insight into website metrics such as clicks, impressions, and click-through rates along with actions based on an objective you set, frequency of views for ads, and cost per action.
TikTok
TikTok is a video platform that's relatively new but has developed an enormous following that continues to grow. Today, the platform has over 100 million monthly active users. It may not be for every brand, but if you're targeting younger audiences, TikTok is excellent to use.
Dimensions for TikTok Posts
The dimensions of TikTok videos should be 1080px by 1920px. When it comes to the aspect ratio, set it to that of standard smartphones at 9:16.
Best Days and Times to Post on TikTok
The best times to post on TikTok can vary from campaign to campaign, but Influencer Marketing Hub found that the best times to post are in the morning and late evening hours throughout the week. The best times on the weekends were 11 AM and 7 PM to 8 PM on Saturdays, and 7 AM to 8 AM or 4 PM on Sundays.
Types of TikTok Content That Does Best
Videos that feature plenty of humor tend to do best. People enjoy entertaining and humorous bite-sized content on this platform, much like the now-defunct Vine.
Influencer marketing is great as many micro-influencers and more famous influencers use the site. Creating videos with influencers can be a great way to connect with their audiences.
Best Practices for TikTok Marketing
Hashtags are still important, and they're used very frequently on TikTok. Hashtags can make it easy for people to find your content and start challenges or contests to inspire user-generated content.
Collaboration is also vital. Make sure you connect with other TikTokers with a large or relevant audience, which can help you integrate into the TikTok community and increase exposure to your target audiences.
Snapchat
Snapchat is another great platform to use if you want to connect with audiences through visual content, including images and videos. Today, there are over 218 million daily active users on Snapchat, and that number keeps growing.
Dimensions for Snapchat Image and Video Ads
You can use full-screen ads that show up between Snapchat Stories, either in the form of videos or images.
The dimensions for videos and images are 1080px by 1920px, with an aspect ratio of 9:16. You can use up to 25 characters for brands, including spaces, and you can use up to 34 characters with spaces for headlines.
Best Days and Times to Post on Snapchat
Typically, the best time of day to post on Snapchat is anytime after 10 PM, as audiences are most active late at night. Any day of the week is ideal for posting as users are often active daily.
Types of Snapchat Content That Does Best
Some types of content that perform very well on this platform include:
Snaps with engaging captions
Constructed narratives using multiple Snaps
Snaps with background music
Polls
Attractive Snapchat filters
Augmented reality (AR) content via Snapchat lenses that superimpose digital effects in real-world settings
Best Practices for Snapchat Marketing
When marketing with Snapchat, try to keep up to date with the latest updates to the platform. Snapchat is always adding new features, with the ability to incorporate different effects to liven your posts and ads.
Also, make sure your contact information is evident on all Snapchat ads, as users can simply swipe up in the app to view and call a phone number or visit a website.
Twitter
Whether you want to increase brand awareness, conversions, or sales, Twitter is an effective platform for many businesses, making it easy to engage audiences. There are around 326 million average monthly users on the platform today, giving you plenty of opportunities to reach audiences all over the world.
Dimensions for Twitter Posts
Twitter text posts have been and remain limited to 140 characters. Other dimensions to keep in mind include:
Image size: 1024px by 512px
Image ad size: 800px by 428px
Video ad size: 720px by 720px for square videos, 1280px by 720px for landscape, and 720px by 1280px for portrait
The maximum length for videos: 140 seconds
Best Days and Times to Post on Twitter
The best time to post on Twitter falls around 9 AM on Wednesday and 9 AM or 8 PM on Thursday. However, the mornings on Wednesday, Thursday, and Friday are also ideal for attracting more engagement.
Types of Twitter Content That Does Best
Promoted tweets can put your tweets at the top of search results within Twitter or appear in people's streams. They're great for drawing more traffic to a webpage, at the cost of a monthly fee.
Twitter Moments can also engage audiences via collections of tweets about a particular event or topic. In addition to having Moments publicly featured in popular sections such as "News" and "Entertainment," you can create your own Moments section on your profile highlighting your favorite topics or live or online events.
Best Practices for Twitter Marketing
When advertising via Twitter, use promoted tweets in daily campaigns along with Twitter Ads that can achieve different goals. With Ads, you can use ads to increase video views, conversions, or app installs, as well as general brand awareness efforts.
You should also know where to place links to bring more people to your website. You can do so by adding a URL beneath your Twitter bio, adding links to tweets, embedding tweets on your site using a Twitter Timeline, and retweeting any tweets from others that link back to your website.
If you know how to approach each of these social media marketing strategies, you'll be able to get the best results from each platform. While you may not want to use all of these platforms, having just one or two well-optimized campaigns can drive more traffic, boost brand awareness, and increase sales. A highly developed social media marketing campaign can effectively supplement the rest of your digital marketing efforts and maximize exposure.