The Best Ways to Track Your OTT Advertising ROI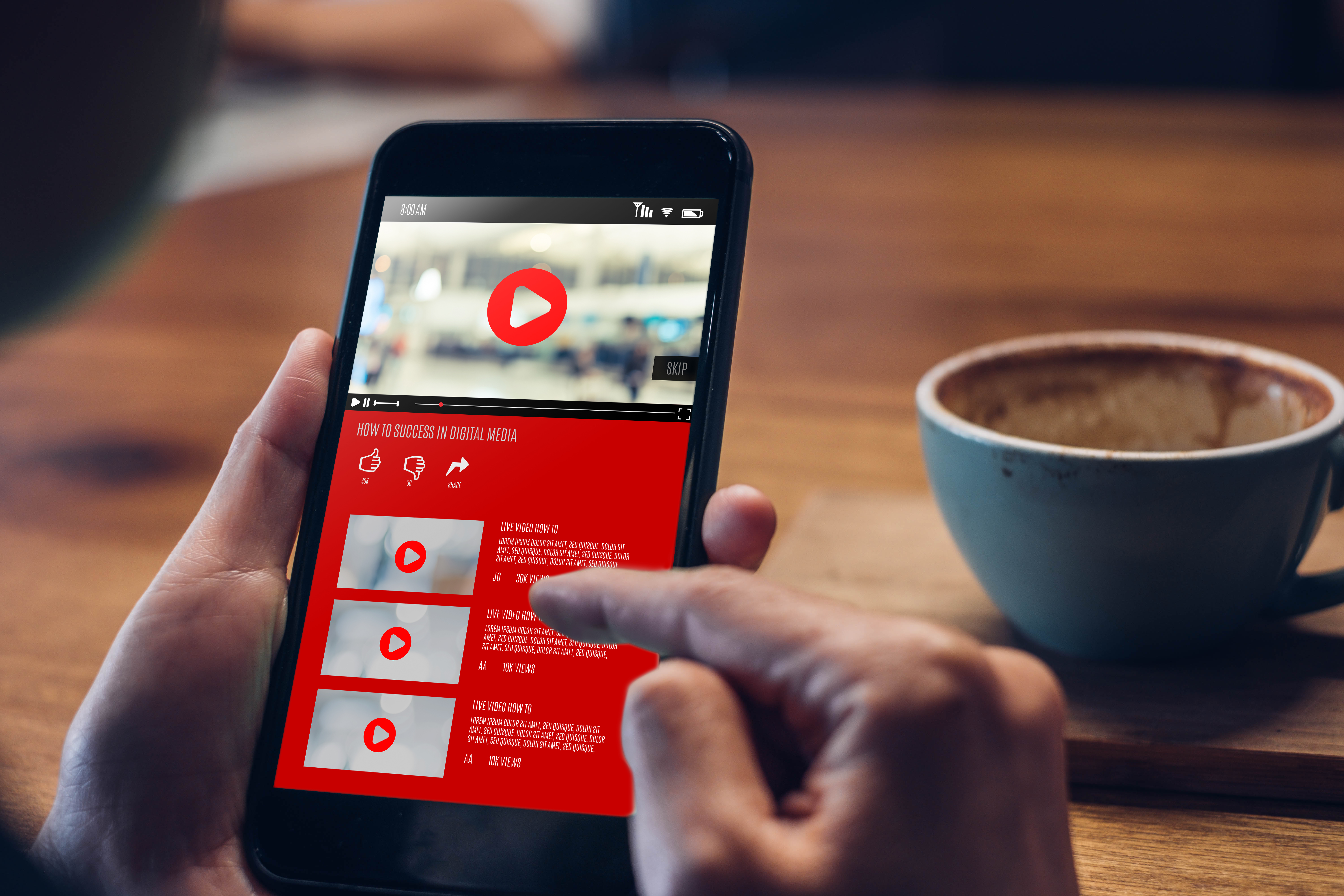 Over-the-top (OTT) advertising is a lucrative advertising medium that can benefit many businesses through highly targeted video ads. However, some people may not know how to measure the success of their OTT campaigns effectively. Measuring advertising success will help you determine what's working and what isn't, increasing sales and ensuring you don't waste ad spend. When analyzing OTT advertising, here are some of the best ways to track the ROI of your ads.
1.) Click-Through Rate
One metric to look to help measure your OTT ads' success is the click-through rate or CTR. The CTR is the average rate at which people click through links to your website through ads. You can calculate CTR using the following formula: Clicks/impressions x 100 = CTR.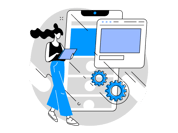 The CTR is useful for determining whether an ad is getting clicks. A low CTR can indicate that your messaging or other content is keeping people from clicking through. Low CTR could also mean improper audience targeting in some cases, connecting with the wrong demographics, or spending money on the wrong keywords in PPC ads. Another factor that can affect CTR for
OTT and other ads is the specific industry you're in, as each sector has a different average CTR to help you gauge what's a high vs. low CTR for your business. For example, the average CTR for search ads in the dating & personal industry is 3.40%, while the average in the legal industry is 1.35%.
To improve CTR, create engaging ads that people are likely to watch to completion and include an enticing CTA button that encourages people to click through. If your CTR is lower than ideal and not helping improve ROI, consider making changes to the ad to improve its performance.

2.) Video Completion Rate
Another way to measure OTT campaigns' overall success is to take a look at the video completion rate (VCR). According to Extreme Reach research, video completion rates have risen over the years, with people viewing ads to completion 89% of the time in 2019, a considerable increase from 83% in 2018 and 70% in 2017.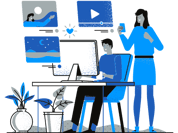 The reason for this increase in VCR? Experts speculate that it's likely due to people watching ads in long-form content on connected TV devices, including OTT content. The advantage that you get with OTT ads over other digital video ads is their non-skippable format, combined with less frequency than traditional TV ads. Because people cannot skip ads but are less inclined to leave the TV with shorter ad breaks, they're more likely to view ads to completion. Although VCR is increasing, it's essential to make sure your ads aren't too long to the point where viewers turn away. Extreme Reach also found that 30-second ads are ideal, accounting for 67% of all impressions in 2019.
If people are watching your ads in full, this indicates that they are likely getting people to recall, recognize, and trust your brand. They're also more likely to reach a CTA at the end, leading to increased click-through rates, which can ultimately translate to better ROI.
3.) Website Traffic
One last metric to look at when analyzing OTT advertising efforts is website traffic. You can look at your Google Analytics to determine when there were spikes in traffic and compare them to when you ran OTT ads. If you notice that website traffic increased with the launch of your OTT ads, this is a good indicator that your ads are responsible for the traffic, at least in part. Make sure you also look at other marketing efforts that may have contributed to traffic to ensure that OTT campaigns were responsible.
If you do not see a noticeable increase in website traffic because of your OTT campaigns, you may want to think about making changes. Changes may include added targeting, modified CTAs that encourage more people to visit your website, or ad content changes.
For example, you may run an OTT ad campaign for a month on several programs on a streaming service, throughout which you notice that your website traffic has remained steady. Try to make specific changes and rerun them. If your ads still aren't generating the traffic you want, make other changes until you begin seeing a difference.
Measuring Advertising Success Can Help Optimize Your OTT Campaigns
I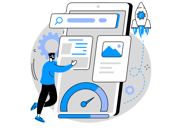 f you can gain useful insight into what's working and what isn't in your OTT ad campaigns, you'll be able to gauge expected ROI and figure out how to optimize their performance. Analyzing CTR, VCR, and website traffic can give you the insight you need to make the right decisions regarding your OTT efforts. If implemented in the right way, OTT advertising can be a great marketing channel to use.