How is Advanced Audience Targeting Used in OTT Advertising?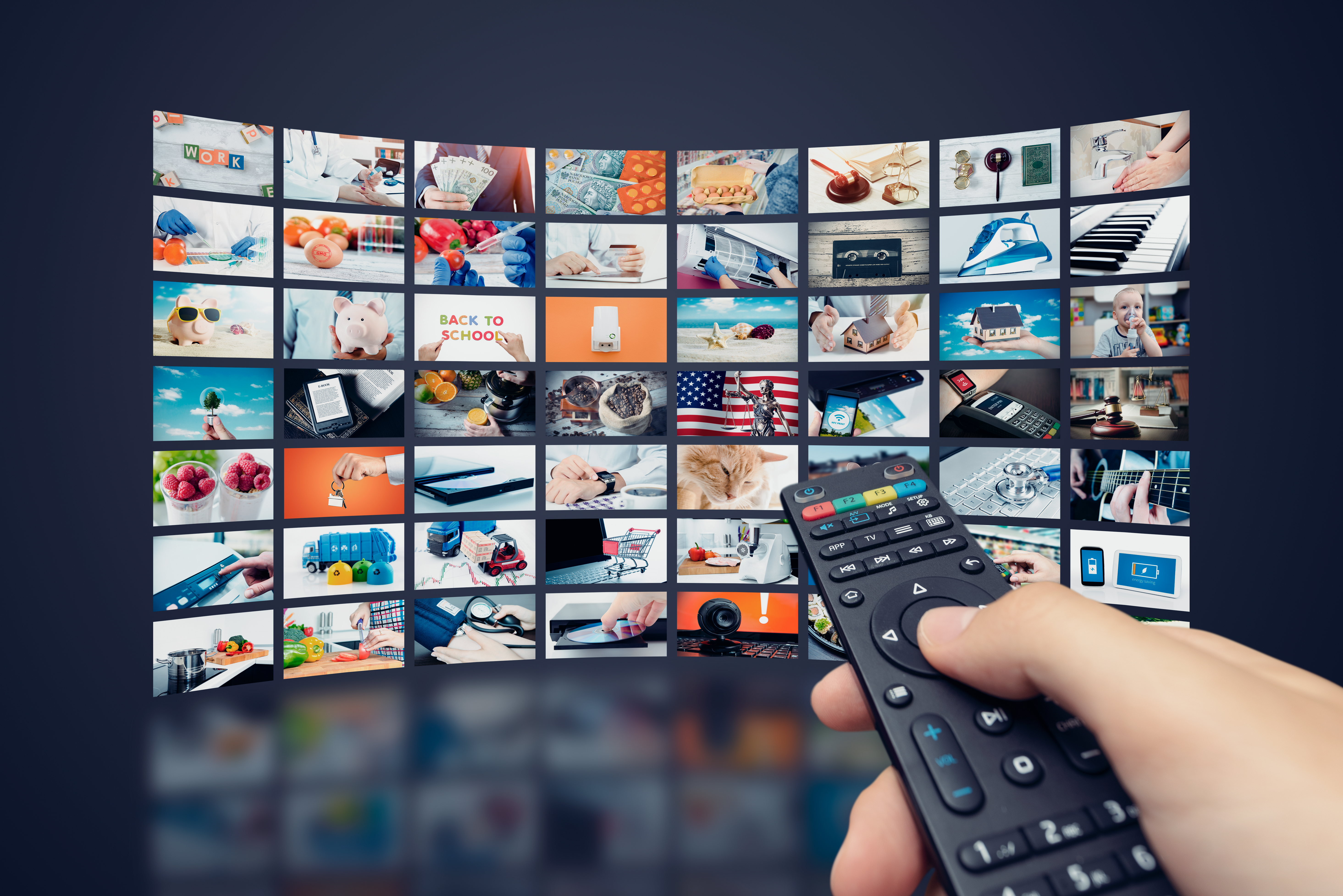 Companies in today's plugged-in world are always on the lookout for new and effective ways to interact with and engage their consumer base. One of the most powerful advertising mediums that have emerged in the last several years is OTT ("over-the-top") advertising. This marketing channel provides advertisers with an extensive and, in some cases, unprecedented reach. For instance, one study found that at least 52% of American adults (ages 18+) use one or more OTT services.
One of the most effective capabilities that OTT platforms offer is highly customized targeting. These advanced audience targeting techniques allow businesses to segment their consumer base according to a wide range of features and characteristics, and thus enhance their advertising ROI.
What is Advanced Audience Targeting?
Advanced audience targeting is a marketing platform capability that allows you to select your target audience segment based on the topics they're most interested in. This allows you to have more control over when, where, and to whom your ads will appear.
Advanced audience targeting may include segmenting filters based on interest. In an OTT context you can usually target consumers based on the programs they watch, among other attributes, and choose from a range of categories and subcategories. Such targeting filters can incorporate both "AND" operations (parameters that encompass users who hold multiple predefined interests in common) and "OR" operations (parameters that include users who are interested in one of several predefined topics).
For example, if you want to target interest groups for "basketball AND travel," then you're looking for that specific demographic that enjoys programs related to both topics. However, if your parameters are "basketball OR travel," then your targeted audience will be larger, and will include users that enjoy basketball, as well as users that enjoy travel.

How It Is Used in OTT Advertising
Many advertisers use advanced audience targeting to segment their OTT consumer base in an extremely granular way. On OTT platforms, companies can segment their target audience based on topics (as mentioned previously), demographics (such as age, gender, etc.) and even geographical location (consumers that live within a particular state, county, or city).
Since 64% of American households have either "cut the cord," are planning to do so, or have never had cable TV in the first place, it's clear that OTT advertising in general can reach consumers that traditional TV cannot. However, enhanced targeting capabilities can help advertisers to refine their content delivery strategy and significantly increase ROAS.
Why It's Beneficial to Your Business
Advanced audience targeting can benefit your business in several ways. For example:
It can further narrow your focus on a high value target audience. Instead of distributing your ads to an OTT provider's general consumer base, advanced audience targeting can help you to focus on high-value prospects, and avoid low-value conversions.
It can inform your ad creative. Studies have shown that marketers typically create content for multiple consumer segments (

three is the most common number

). Advanced target capabilities can help your creative team know which direction to take a certain ad campaign for optimal results.
It can boost your return on ad spend (ROAS). With a more streamlined ad creative process in place, and with a laser focus on high value consumers, you'll be able to enjoy a much higher return on ad spend than you would have with a non-targeted campaign. For instance, advanced targeting can help your marketing team to reduce wasteful allocation of resources — a trend that leads, on average, to sunk costs in the vicinity of

26% of a marketing department's annual budget

.
There are numerous use cases for advanced audience targeting. For example, if you are a local business that wants to increase brand awareness in a certain geographical area, then you can use advanced targeting capabilities to only focus on consumers that live within a predefined mile radius of your physical store.
Whatever the case may be, advanced targeting has proven to be an effective tactic over the years. Whereas some 63% of consumers are annoyed by generic ad blasts, many prospects appreciate a more personalized ad experience, and will be more willing to listen to those organizations that provide it to them.
Leverage Advanced Audience Targeting to Enhance Your OTT Advertising
As the above information clearly demonstrates, advanced audience targeting is a useful avenue for dividing your consumer base into high and low-value segments, and implementing a highly effective ad campaign over OTT platforms. Thousands of business organizations have found that such advanced targeting features boost the bottom line, increase conversion rates, and contribute to greater sustainability and growth.
If you continue to invest in OTT advertising, then you'll be able to reach a wide audience and convert many prospects into customers.