What is Programmatic OTT Advertising and Why is it Important?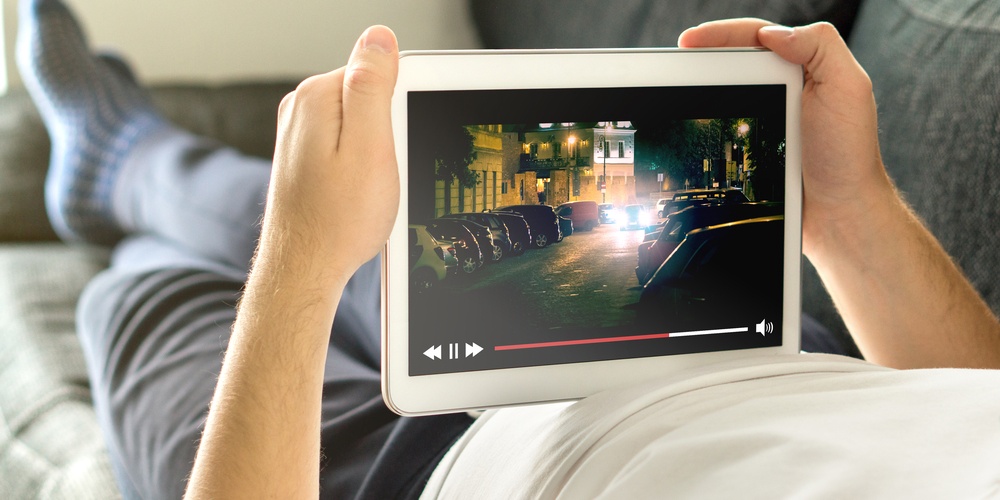 Are you still unsure whether OTT (over-the-top) advertising is right for you? Businesses of all sizes and industries are fighting for the upper hand in OTT — and its delivering positive results.
Not only are the benefits of OTT significant, such as increasing earnings by at least 30% and boosting programmatic impressions of campaigns by nearly 207%. But, almost half (42%) of U.S. businesses intend to increase their OTT ad spending. This is a good indicator of just how well it is already performing.
As if that wasn't enough, research also revealed an incredible 72% of viewers recalled specific ads they saw, at least 66% of OTT subscribers say they discovered a new product or service while streaming, and 40% admitted to pausing their streaming to search for products/services they saw in an ad.
So, why aren't you advertising on OTT yet? Let's change that with an overview of programmatic OTT advertising and how reaching cord-cutters with OTT benefits your bottom line.
What is Programmatic OTT Advertising?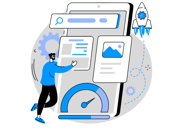 OTT refers to reaching viewers directly — hence, 'over-the-top' of cable companies —with content through an internet connection. OTT advertising delivers your brand message to those viewers via a streaming service or device. Services include industry leaders like Netflix, Disney Plus, HBO Max, etc. Popular Connected-TV (CTV) devices include Roku, Amazon Fire Stick, and gaming consoles like PlayStation.
OTT ads are typically non-skippable, 30 seconds or less (Google labels 15-seconds the sweet spot for most brands on TV), and hyper-targeted to the viewer. They achieve desirable results because people are captive viewers.
At least 43% of viewers would prefer to watch ads than pay for a streaming service, another 60% are willing to watch ads if it means paying less for their streaming subscription. Programmatic OTT advertising refers to the process of customizing and automating your digital ad space exchange with a publisher. It includes real-time bidding between advertisers for an OTT ad space. It boosts OTT success by automatically putting you in the running for your campaign's most relevant and beneficial spaces.
Programmatic OTT, Private Marketplace (PMPs), Direct Deals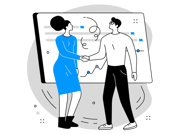 There are three ways to buy your ad space programmatically. Programmatic OTT advertising is the general process for real-time bidding, automation, and the ability to customize your bidding for ad spaces that reach a specific audience, during a particular time, for a maximum budget, etc. You can automate the process to compete in ad spaces available across all OTT/CTV and other channels.
Private Marketplace (PMPs) is essentially the same, except it involves only exclusive parties bidding for a publisher's ad space. It is an invite-only ad auction that often involves the top spots.
On the other hand, direct deals refer to meeting with a publisher directly to come to an agreement on ad space. This process skips over the bidding war and gets you the ad space for a fixed price negotiated between you and the publisher. Fortunately, CoxNext can handle all three, so getting started with OTT and streaming can be easy.
Why is Programmatic OTT So Significant?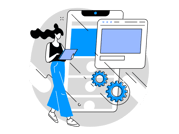 As already mentioned, streaming has become the place to be — it's where most viewers are, and most advertisers are. This means you're likely to fight tooth and nail to get those top spots.
Forbes reports that the number of cord-cutters and cord-nevers has shockingly tripled since 2014 (reaching about 50.4 million from just 15.6 million). This won't be the end of it, however. Although the continued rise of cord-cutting won't be relatively as rapid as following the pandemic, experts still predict the number of cord-cutters to increase. Research shows that for those who don't, it's because they're taking advantage of both pay-TV and OTT. One report even noted that 79% of households with pay-TV had both pay-TV and OTT subscriptions.
Why does this make programmatic OTT so significant? Most people are subscribed to at least one OTT platform (55% have more than one), and the advertising competition is fierce. If you want to reach your audience, you will need to be fierce as well. This means utilizing the power of automation in your ad-buying process with programmatic OTT.
The Advantages of OTT Advertising
There are a lot of reasons to choose OTT advertising, but the major advantages include:
Shorter, more impactful ads

Open and more engaged viewers

Costs less than traditional TV

Reach a mass audience, including most of the younger generations

Powerful analytical data and

OTT tracking/measuring

capabilities

Hyper-targeting, micro-targeting, and

retargeting

Easily integrated into your marketing mix

Non-skippable ads
The Importance of OTT to Your Brand
The importance of OTT should not be underestimated. Not only can it transform a business's advertising efforts and boost ROI, but its advanced targeting capabilities set it apart. It's the sweet mix between linear TV's substantial reach and digital marketing's most important advantages (targeting, tracking, real-time adjustments, etc.).
Most importantly, your target audience is already there. OTT users spend on average 62 minutes a day on streaming platforms. That gives you ample opportunities to reach them with your brand message. Let CoxNext be the one to not only get you started with programmatic OTT but make your brand thrive on the popular channel. After all, your brand can't be everywhere, but it should be on OTT.