Get Detailed Customer Insights with the CSAT: Here's What You Need to Know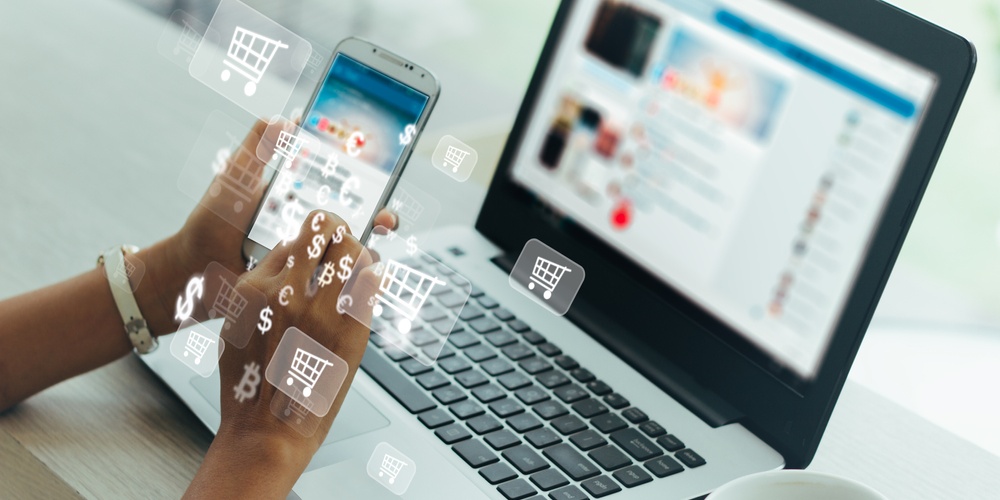 The challenges of not having good customer data are endless, from targeting the wrong audience to, by some chance, reaching them — but with irrelevant and ineffective messages.
How does this impact your marketing negatively? Simply put, you can't reach and resonate with the right people if you don't have accurate and up-to-date insight into your best customers. On the other hand, great customer insights will drive your brand straight to the top. One report shows that businesses that use data-driven personalization see five to eight times the return on their marketing spend versus companies that don't correctly utilize data-driven strategies.
If you're struggling with your customer data, you're not the only one. The same report found that more than half (54%) of businesses rank quality and completeness as a significant challenge in their customer data-driven marketing.
This is where CSAT (the Cox Site Analysis Tag) will make all the difference, starting with the importance of customer insights and consumer behavior analysis to the death of the third-party cookie.
What Are Customer Insights?
As HubSpot once defined so eloquently, "Customer insights are interpretations of quantitative and qualitative data gathered from customer feedback and other informational sources, which are then compiled and analyzed to inform business decisions. The goal is to identify behavioral trends to improve the effectiveness of marketing, sales, and service initiatives."
Essentially, customer insights are the information you collect on your target audience that will drive your business decisions. It takes a lot of time and effort to assemble bits and pieces of your ideal customers and gain such an understanding of them through those insights that you can appeal to their specific needs, wants, desires, etc.
When the data is good, it's a gamechanger for marketing, sales, and any and every touchpoint your brand has with a consumer. When it's bad, all of your efforts can become useless — if not damaging to your reputation and credibility.
The Importance of Understanding Customer Insights
Marketers need to know customer patterns, behaviors, wants, frustrations, motivations, and needs to target them and make better advertising decisions.
Understanding these insights is crucial to the success of your business because it allows you to:
Improve your marketing

Better your brand and products

Develop more empathy for your audience
Better customer insights can also increase sales and boost your ROI through these improvements. Today's customers crave more personalization from brands. Studies report that at least 70% of Gen Z, 71% of millennials, and 37% of baby boomers want to see more personalized content, news, recommendations, etc., online.
Understanding your audience is the only way to give them what they want — but how are you going to do it if the same customers also demand more privacy?
Maintaining Data as the Cookie Crumbles
During a time when most of the population is up in arms about being tracked online, feeling like they have no control over their personal data, and essentially fed up with that lack of online privacy — Google has officially come out to say that the third-party cookies are going away in 2023 (initially set for 2022).
This has had marketers running around frantically for better solutions, but the truth is, a cookieless digital world isn't such a bad thing. It's a new opportunity to give consumers the personalization they want using the data they are more than willing to share with you in exchange for it. Marketers just need to make other arrangements to gather data.
Just a few examples of maintaining data as the cookie crumbles are:
Utilizing

first-party data

more

Developing a better understanding of your ideal customer through

declared data or zero-party data

(information freely pulled from your customers)

Leveraging

email marketing

more. Recipients opt-in' to receive more personalized content and promotions from your brand via the data you collect.
How Can Marketers Gather Better Customer Data?
If you're debating your next move for gathering better customer data, look no further than the CoxNext Site Analysis Tag (CSAT).
It will help you gain more insight into:
What is driving your customers to make a purchase

Brand affinities that show your consumers they share the same values as your brand

The channels your target audience prefers

The various content and messaging that resonate best with your consumers, and more!
All of your insights are laid out into charts and analyses that are easy to digest and actionable. Learn everything from your target audience's daily routines and media consumption to their customer stages, interests, and demographics.
Why choose the CSAT over Google Analytics?
Sure, Google Analytics can do a lot for your business, and it has already done a lot for many companies. However, it has its limitations. Although it can give you more insight into how many visitors you've had on your site and even when they left — it doesn't answer the important question 'why?'
With CSAT, you can analyze website metrics without skewing your data. It provides you with better, more reliable customer insights into the much more than page views and monthly unique visitors. Tap into what really drives your customers to take certain actions.
CSAT insights are derived directly from your customers. There's no reliable source than the people you're targeting to extract the consumer data you need to better reach and resonate with them.
Data-Driven Marketing with CoxNext
It's no longer just 'nice to have' consumer data to back your business decisions. It has become an essential component of every business's marketing and communication with consumers. After all, there's a reason why most (64%) marketing executives report that they 'strongly agree' that data-driven marketing is a crucial part of today's market. Google Analytics can be good for retrieving some consumer data, but you risk being outdated and irrelevant to your target consumers today.
Instead, consider the heights you could reach with the Cox Site Analysis Tag. Contact us for more insight and resources to learn more about CSAT and data-driven marketing with CoxNext.