5 Reasons Why Video Marketing is So Hot Right Now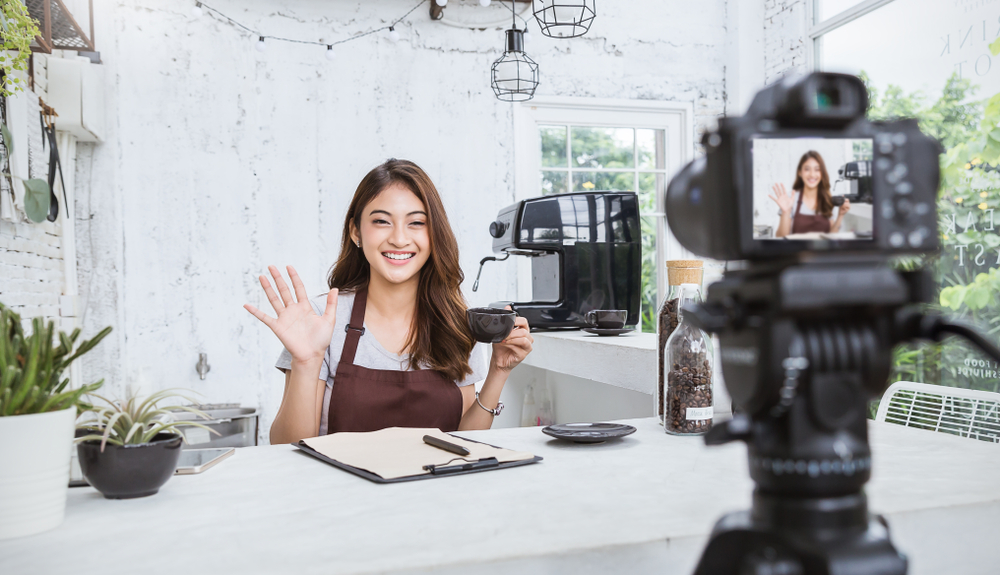 Has your brand integrated video marketing into its marketing mix yet? If not, it's better late than never (but you better get started!). Why start video marketing in 2022? Because video marketing comes with many benefits — it boosts conversion rates, makes your content/message more shareable, ranks you higher on Google's search engine, and arguably most important: builds trust and credibility with consumers.
The beauty of video marketing is that you show rather than tell. Videos make it easier to speak to your audience while entertaining them and holding their attention. Simply put, you're getting your message heard. And isn't that the point?
To get you up-to-date on this hot topic, here's everything you need to know about video content trends, the boost in video content consumption in recent years, the importance of video marketing on social media, and the benefits your brand will enjoy as a result.
1.) Online Video Consumption has Massively Increased
First and foremost, consumers prefer to consume content through videos now.
WordStream reported a study that found most (68%) prefer learning about new products/services through video over other content forms like eBooks, presentations, articles, and infographics. Furthermore, the report found that 82% chose live video as their preference for consuming content over social media posts.
Per these findings, other studies have also shown a massive increase in online video consumption. According to HubSpot, online video consumption has nearly doubled since 2018 — exceeding original forecasts that expected an increase but not such a shocking spike.
2.) Video Marketing Brings Concepts to Life
People love stories, so when a brand effectively brings a concept to life and relates it to its audience in a video, it forms a stronger bond between brand and consumer.
Believe it or not, any type of video can tell a story — particularly your brand story — and bring a concept to life:
Educational (e.g., interviews, how-tos, Q&A, explainer videos)
Promotional (e.g., ads, product videos, product launch videos, event videos)
Entertainment (e.g., live chats, customer stories)
Explainer videos are essential and efficient. In fact, 94% of marketers reported that video helped increase consumer understanding of their product/service. Another study found that 98% of users admitted they'd watched an explainer video to learn more about a product or service. Due to these results, the report noted that 45% of businesses chose to add explainer videos to the homepage of their website — 83% of them said it was effective.
3.) Videos Boost Google Rankings
Whether it's explainer videos on your homepage like the previously mentioned study or an introduction to your team, product highlight, or entertainment piece — videos on your site boost your Google ranking!
Why? Because videos on your website drive more traffic (remember, most people prefer video content) and increase the time people spend on it.
An excellent example of this is provided in Inc.'s report. As it turns out, Google's latest updates give higher rankings in SERPs to those with video because the algorithm is adjusted to the latest trends.
Furthermore, you can rank higher by also giving special attention to:
Video Title — should be at least five words long and include the primary keyword (avoid keyword stuffing).
Quality — There are millions of videos to watch. If yours is grainy and of poor quality, viewers won't hesitate to run to the competition for better quality.
Video Transcripts — Can be good for viewers to follow along with and boost SEO. Since search engines can't crawl through your video, transcripts help the algorithm gain insight and context into your content to better match it with relevant search queries.
Relevancy — Although this may be an obvious one, it's also important to note that not just any video will rank you higher. It must be relevant to your product, brand, and target audience.
4.) People Love to Engage with Videos
First, it's important to note that videos are:
Shareable Content
Easy to Consume
Fast and Easily Understood
The truth is, most people don't want to spend a lot of time reading or trying to understand something. They want something they can consume quickly and are more likely to share it with friends, family, and social media if it isn't a video that lasts too long.
For these reasons, videos are also more engaging. According to one report, video is shared at least 1200% more than text and images, with videos that last around to minutes receiving the most engagement.
5.) Video Increases Conversions, Sales, and ROI
Finally, video marketing is delivering results! Don't just take our word for it; check out what these reports have revealed. According to HubSpot, marketers are satisfied with the ROI videos continue to generate, noting that it "continues to strongly influence traffic, leads, sales, and audience understanding."
In a report by Wyzowl, the following statistics also support the need for video:
87% of marketers say they increased traffic with video
93% say they increased brand awareness with video
87% report having a good ROI with video
86% say they generated more leads with video
A Media Partner Maximizes Your Video Marketing Potential
An incredible 82% of all online traffic will be video content by 2022.
Video is, without a doubt, a staple in marketing. That doesn't mean there isn't a wrong way to do it, though! Sure, video marketing can boost conversions, sales, ROI, and so much more for your business — but only if you do it right.
Working with a media partner ensures you follow all of the latest best practices, techniques, and strategies to maximize your potential with video marketing. CoxNext's capabilities as a supportive, trendy, and innovative video marketing partner far exceed the competition.