Marketing Solutions for Every Step of the Buyers' Journey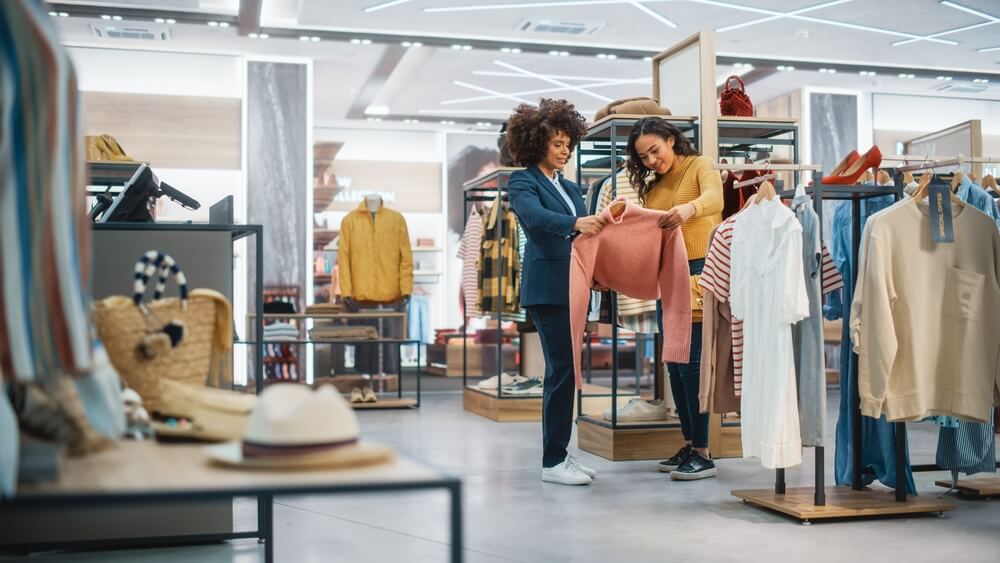 The buyer's journey is the process potential customers go through when considering, evaluating, and ultimately making a purchasing decision.
It typically consists of three main stages:
1. Awareness: The prospect has just discovered they have a problem or need.
2. Consideration: They have identified their pain point and begun consuming educational content, and researching potential solutions.
3. Decision: They have decided on a solution and are ready to purchase. At this stage, consumers may require additional information, support, or incentives before buying.

Marketers should use various tactics throughout the buyers' journey to engage and assist consumers. Creating targeted content, offering demos or trials, and providing personalized support will help more buyers choose your brand.
Let's discuss the stages of the buyers' journey in depth, so you can align your marketing solutions to win more sales and loyal customers.


Stage 1: Awareness
In the awareness stage, prospective buyers have recently realized they want to address a pain point. They may not be very familiar with the products or services available, so they often begin their research learning about solutions through content consumption and online searches. In this stage, companies should focus on feeding into consumer awareness and highlighting why they should explore their brand with the following.
Marketing solutions for the awareness stage:
1. Content marketing --
Effective content marketing should answer common questions that new or inexperienced prospects would ask (e.g., "why would I want to buy this product? How is it useful to me?").
2. Social media marketing --
Social media platforms are excellent tools
for increasing brand awareness. Targeted ads can be geared toward people with similar interests and behaviors to your ideal customer.
3. Influencer marketing --
Brands that
partner with popular influencers
may be able to reach audiences that would otherwise be inaccessible to them. The influencer may give viewers their first introduction to the brand. Influencers become trusted sources for many people who follow them, making promotions by influencers very effective.
4.
Search engine optimization (SEO) --
This is one of the most effective marketing techniques for capturing online search traffic with high intent. When researching their needs, users type in the keywords you've used to optimize your content, making your website findable on search engines.



Stage 2: Consideration
Also known as the "evaluation" or "research stage," the prospect actively considers their options regarding an exciting product or service. Effective custom digital marketing at this point would focus on delivering content that helps the consumer make an informed decision.
Marketing solutions for the consideration stage:
1. Calls to action via SEM --
With search engine marketing (
SEM), your pages are placed in the top search engine results, making prospects immediately aware of your brand. Calls to action will allow prospects to take the next steps toward purchasing. Present them with calls to action such as "Learn More," "Download the Free Report," "Subscribe to the blog," etc.
2. Email marketing --
Email can be a powerful driver for the consideration stage — especially with a well-crafted subject line. (Interestingly, one study found that
33% of people
open emails based on the subject line alone.)
3.
Webinars and demos –
Educational content is
valuable for prospects considering a major investment and wanting to perform as much research as possible before committing.
4. OTT advertising --
There are many reasons
OTT ads are effective
in the consideration phase. They can be expertly targeted to your exact audience, which helps you easily reach them at the right time. Often short, unskippable, and interactive, these ads are designed to grab attention. Clickable OTT ads can funnel customers toward a relevant landing page where they can perform more research on the product.



Stage 3: Decision
This is the stage in which customers are ready to buy — they just need to decide which brand to choose.
Marketing solutions for the decision stage:
1. Personalized marketing & retargeting --
This is often most helpful when
online shoppers abandon their cart
. Retargeting through ads or personalized recommendations may finally result in a sale. Keep in mind that retargeting has different life cycles depending on your product or service. You can retarget a significant investment, like a car, for a more extended period, whereas a smaller, lower-cost item should be retargeted for a shorter period.
2. Customer testimonials and reviews --
Social proof is a huge factor in the average customer's decision-making process. Lean into that by providing customers with positive reviews and testimonials to consider before finalizing their purchase decision.
3. Case studies --
Examples of how your product/service has helped previous clients may resonate with potential customers, especially if they face similar circumstances.
4. Free trials --
Everyone loves to get something for free! Allow prospects to try out your solutions risk-free for a limited period.




Partner with CoxNext for a Comprehensive Marketing Strategy
Adapting your marketing efforts according to each customer's location in the customer journey is key to optimizing your advertising ROI. If you need assistance developing or executing a comprehensive marketing strategy to address prospects' concerns in every phase of their journey, consider contacting our team of experts at CoxNext today. We can provide winning solutions customized to your business's needs and goals.