4 Unique Ways You Can Use Advanced Digital Solutions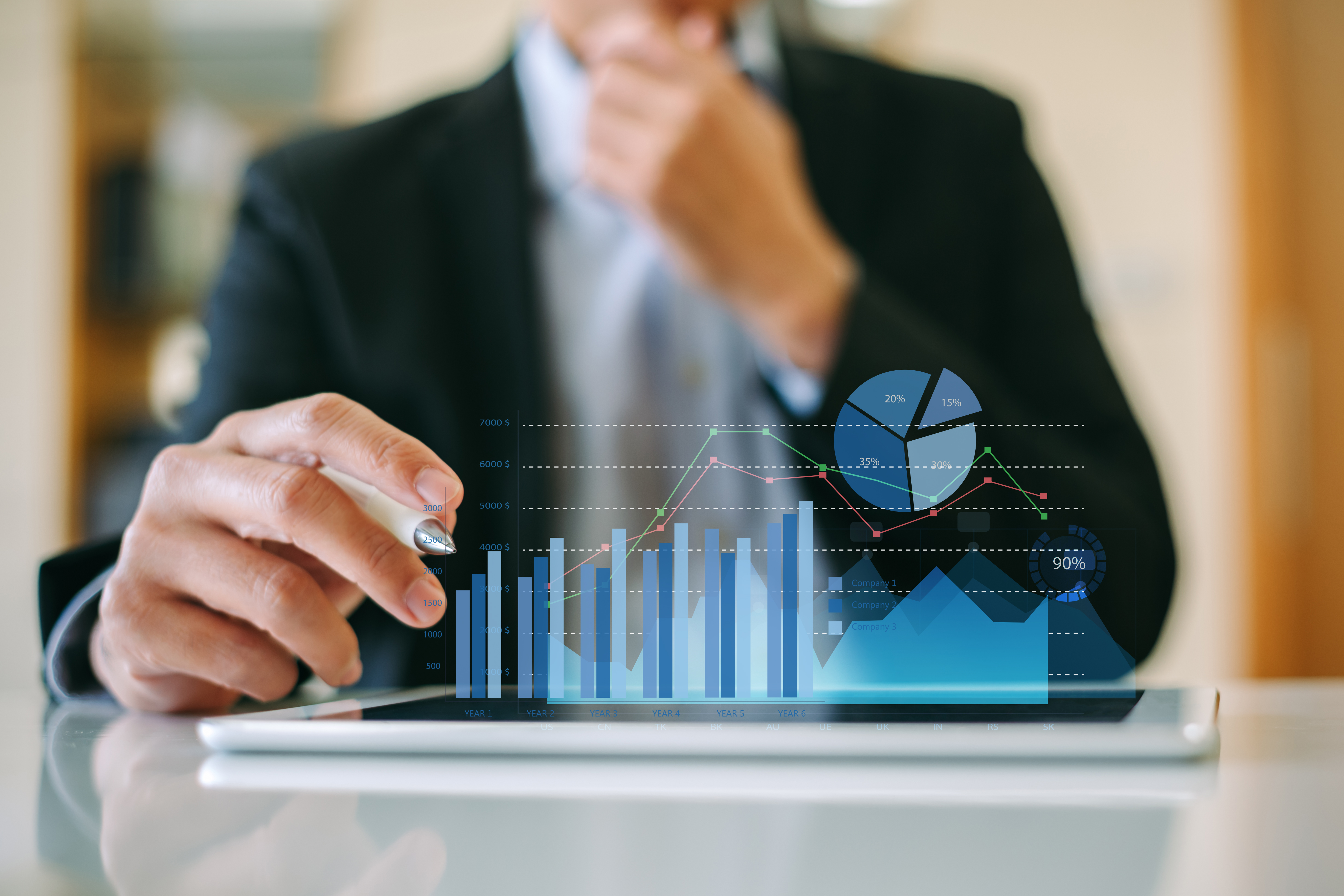 Advanced digital solutions are much more than industry-standard digital advertising products. They encompass a range of tools and techniques that can take your marketing strategy to the next level.
For example, many agencies offer programmatic display as a tactic. However, this tactic's effectiveness is severely limited when marketers don't have the resources or capabilities to focus their efforts on high-value consumers. That's where advanced solutions come into play.
Such solutions include tactics and techniques such as:
Advanced targeting
A holistic marketing strategy aimed at reach the ideal consumer
Custom website analyses for the creation of lookalike audiences
A targeted approach to ad design and development
At the same time, it's crucial to have a highly trained and experienced team of marketing experts that can monitor your campaign, manage these advanced digital solutions, and focus on high-ROI activities. This team won't focus on "feel-good" vanity metrics that don't drive the bottom line; instead, they'll always focus on tactics and techniques that drive tangible results, like conversions and sales.
In the following blog, we'll drill down into these four unique ways that you can incorporate advanced digital solutions into your overall marketing strategy.
1. Incorporate Advanced Targeting
If you want to engage with your consumers of the highest potential value, you need to incorporate advanced targeting into your marketing plan. Advanced targeting means more than focusing on a specific demographic. It means segmenting and targeting your audience on a very granular level. For instance, Google's audience targeting capabilities for display ad campaigns allow you to define target groups in terms of several shared features, such as:
Affinity — their interests, browsing habits, behavior, etc.
Life events — important milestones in the consumer's life
Remarketing — for consumers that have already visited your site or otherwise interacted with your brand
Customer match — for consumers that are already in your CRM database
Custom data – utilize data partnerships and advanced data such as credit card purchase data and Amazon purchase behaviors in your campaigns to more closely target your audience.
By incorporating advanced targeting into your overall strategy, you'll be in a better position to reach high-value prospects with your marketing message and ultimately drive a higher conversion rate.
2. Build Out a Holistic Strategy for Your Ideal Consumer
To effectively use advanced digital solutions, it's vital first to understand who your ideal consumer is. If you haven't done so already, develop a buyer persona to provide a semi-fictional profile of that "perfect customer." With that persona in place, you need to start building out a holistic strategy on when, where, and how to engage with your target consumers. For example, ask yourself questions such as:
Which social media platforms do the consumer frequent?
What days and times is the consumer most likely to be active online?
Which websites does the consumer visit, and how often?
It's important to remember that advanced digital solutions should be viewed as one vital piece of the puzzle, but not the entire puzzle. Having a well-designed holistic strategy in place will help you stay focused on your audience instead of utilizing the methods and tactics you employ to reach your consumers.
3. Customize Your Website to Draw in Your Target Audience
You never want to limit your targeted approach only to the consumer segment that you think makes up your ideal customer demographic. In many cases, consumers that don't share all the identifying features of your buyer persona can still yield high value for your brand.
With that in mind, it's a good idea to customize your website so that you can create lookalike audiences — in other words, audience segments that are similar to your target demographic without being an exact match. Of course, one of the best ways to accomplish this is to set up tracking pixels (or "cookies") to collect data from site visitors the browsing behavior and interiors. Lead-capture forms can provide even more data with regard to users that are willing to sign up.
Also, you'll want to A/B test your web pages for effectiveness. For instance, you can split test a landing page for an upcoming campaign on a sample audience and see which iteration performs better.
4. Design Ads with a Targeted Approach
Finally, your ads' contents must be geared towards your buyer persona and lookalike audiences. You want to take several factors into account when it comes to your ad creative, such as:
Your target demographic's interests, concerns, and goals
Local dialect, history, and culture (for geographically-targeted ads)
The language, tone, and even formatting that will be most appealing to the consumer
The length of the ad (if it's a video ad)
The placement of the ad
Etc.
In conclusion, advanced digital solutions can take your already-established marketing efforts to the next level. They can help to identify, engage with, and convert high-value consumers and grow your brand. If you implement advanced digital solutions today, then you'll likely see exceptional ROI for years to come.