5 Ways to Help Maximize Attendance For Your Online Events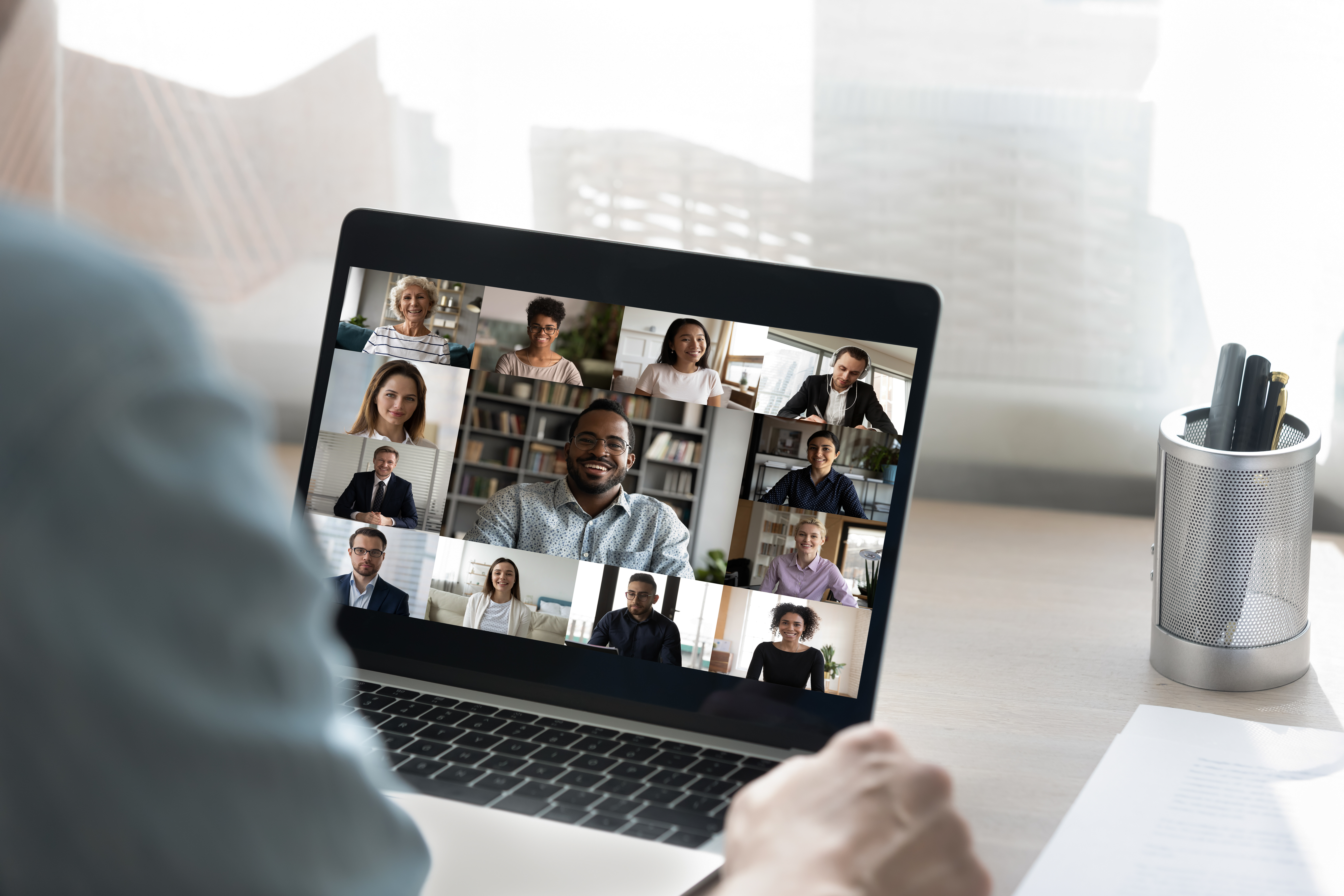 As people are no longer able to attend live events in addition to many other in-person functions, event planners are making the shift to virtual events. As of 2019, the global virtual events market was worth around $77.98 billion, and it's expected to experience a compound annual growth rate of 23.2% from 2020 to 2027.
With the increase in virtual events, it can be a challenge to attract more registrants and attendees, but the right strategies can help you successfully promote your events. If you want to find out how to increase webinar attendance, the following are some tips for promoting your online event.
1. Choose Relevant Talent
One of the keys to increasing attendance at your event is to choose relevant speakers or entertainers. Featuring a guest speaker led 70% of organizations to experience "much more" attendance at their virtual event compared to what they would've seen with a live one. However, it can't be just any speaker—you need to make sure the speaker at your event is recognized in the industry and relevant to the specific topic discussed.
For example, HubSpot held a successful webinar discussing social media marketing, with a Q&A featuring a Twitter executive. To build hype around the event, HubSpot launched the #TwitterQA hashtag on Twitter to create a community of attendees with common interests. They also used that hashtag to gather questions from Twitter users to ask in the Q&A.
2. Start Promotion Early
To start reaching your audience and grabbing their attention, you need to start promoting your event well in advance, at least a few weeks before the event. For small virtual events, around three to six weeks are typically needed to successfully promote the event, while large events require more than six weeks.
You can also increase the frequency of promotion as the date of the event approaches. This way, more people who can benefit from your event become aware of it and have time to register. The sooner you start thinking about promotion and build some anticipation around your event, the more buzz you'll generate by the actual date.
3. Set a Fair Admission Fee
It's also important to make sure that the price of admission for the event is fair. Keep in mind that the costs of attending an event can vary greatly. The fee could be as little as entering an email and other contact details, turning them into leads who may become paying customers later. For other events, you may choose to charge a fee for a multi-day event that was originally to be an in-person event.
Regardless of how you want people to register and pay for an event, a fair price will go a long way in maximizing attendance. It will also encourage people to attend future events and spread the word about you to new prospective attendees.

4. Keep It Concise
When timing your event, the key is to avoid making it too long or too short. If the event is too long, people could lose interest, but if it's too short, you may not be able to cover all of the topics you need to for it to be worthwhile.
You can time your events by segmenting each part to cover a specific topic for a set amount of time. For example, you could schedule an introduction that lasts about 5 to 10 minutes, while core topics are discussed for 30 minutes. Sixty-three percent of people have said that the ideal amount of time for a virtual event, such as a webinar or round table discussion, is around 60 to 90 minutes. In most cases, you should be able to fit plenty of topics and discussions into an hour to no more than two hours. If an event goes longer, make sure your audience is prepared for larger time investment, and consider adding breaks throughout. If possible, splitting the event into multiple days may be a better idea if the event is expected to last for a total of several hours.
5. Ramp Up Your Advertising
Leading up to the event, you should increase the frequency of promotion and try to advertise it through more channels. For instance, you could have a dedicated landing page for the webinar on your website. You could then link to that page via digital and paid ad campaigns that connect with people on other websites, streaming services, and social media. To complement your ads, you may post about the event on your social media pages.
As you promote your event through extensive advertising, it's also important to be able to track the ROI of your digital marketing efforts. Otherwise, you may not be aware of how they're performing. To help you track the progress of your campaigns, include information about the event along with trackable registration links through emails, which may be connected to different campaigns. You can also track individual metrics such as conversions for each of your ads and landing pages.
Promote Your Next Virtual Event with the Right Strategies
With a better understanding of how to increase webinar attendance, you'll be able to attract more attention and build more excitement for your virtual event. By choosing relevant speakers, promoting early and often, setting fair fees, carefully timing the event, and launching comprehensive digital ad campaigns, your next event can be a huge success.