Digital Advertising Tips for Higher Education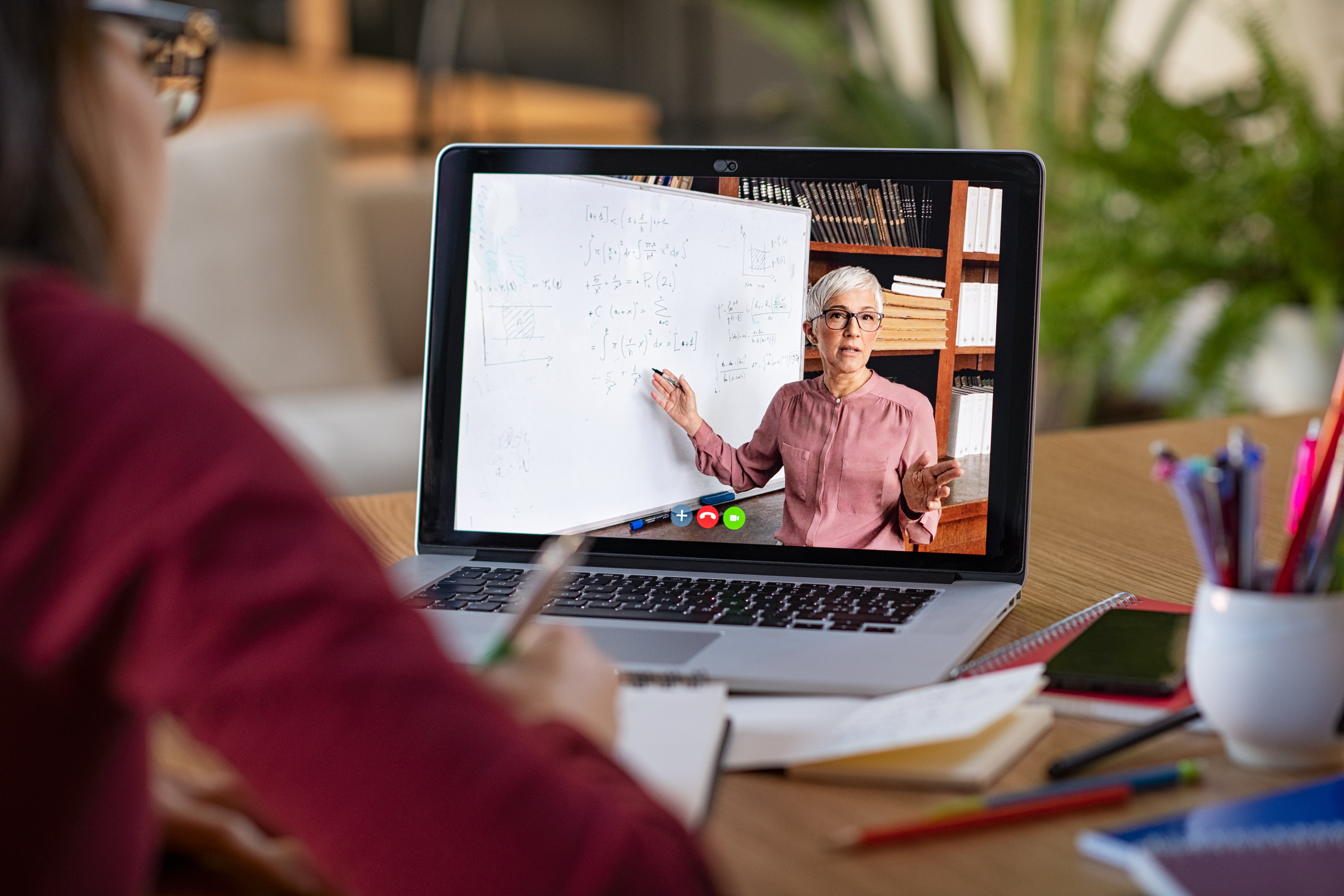 With so many higher education institutions vying for prospective students' attention, it's important to think of creative ways to stand out among the competition. This is especially crucial as today's students are bombarded by sensory overload—96% of college students today have a smartphone that keeps them occupied and inundated with ads of all types.
In addition to making sure that your institution is seen, you may also need to pivot your advertising based on how education has changed due to the COVID-19 pandemic. With creative digital marketing strategies, you can launch memorable campaigns that also reflect how your classes have changed along with the learning experience.
If you want to develop an engaging marketing campaign that attracts new students and keeps up with the times, take the following higher education digital marketing tips into consideration.
1. Incorporate Student Testimonials
Student testimonials are some of the best ways to gain trust among your audience. Ninety-one percent of 18 to 34-year-olds trust online reviews just as much as they trust personal recommendations, which also applies to college testimonials among young students. You can use past and present students' testimonials, including those of famous alumni that are likely to grab prospects' attention.
2. Target Your Desired Demographics
When implementing a marketing strategy, use the mediums that enable you to narrow down whom you're specifically targeting. Consider who would truly benefit from taking your courses and would be most likely to enroll. Certain prospects might have interests that align with the courses you offer, but your tuition and other costs could also influence their decision.
3. Utilize Social Media
Younger audiences that higher education institutions tend to target are also heavy social media users. Apart from the fact that most college-aged students use social media today, it's worth noting how influential these platforms are when it comes to deciding on enrollment.
A 2019 EAB survey determined that engagement with universities and colleges on social media has dramatically increased. In 2017, 79.6% of respondents stated that "every college should have a social media presence." In 2019, that number had increased to 86.1%. Also, in 2017, 55.2% of respondents said that the more interested they were in a school, the more they interacted with them on social media. Two years later, that number had risen to 74.6%.
In short, if you want to connect with younger prospective students, social media engagement is key. Consider making frequent relevant posts to maintain engagement and respond regularly to comments and private messages.
4. Incorporate OTT into the Mix
College-aged audiences watch a lot more over-the-top (OTT) content than other generations as they drift away from traditional TV. From YouTube and Hulu to Netflix and Peacock, there are plenty of streaming services that your prospects can likely be found. OTT advertising campaigns can play alongside your audience's favorite shows and films during ad breaks. OTT ads are particularly useful for advertising your school in a visual way. They are also some of the most engaging due to the ability to hyper-target them based on the specific type of programs or networks that your target audience watch.
5. Retarget Students with Programmatic
If you want to keep students engaged and ensure they continue to stay at your school, you can do so through the use of programmatic advertising. For example, you could send personalized ads that encourage existing students to return based on the courses they've previously taken. You can further entice them by offering certain incentives such as a discount or a consultation.
6. Create Materials That Stand Out
Many institutions are currently engaged in digital marketing to engage new and existing students. Considering how preoccupied students are while so many schools saturate the market and try to grab attention, you need to do what you can to stand apart. Try to find ways to stay creative and appeal to prospective students, whether by offering plenty of incentives or utilizing more unique ad formats. Experiment, when you can, to find out what works and what doesn't, which can help you determine which ad campaigns are giving the best results.
7. Showcase the Changes You Are Making
As a result of the spread of COVID-19 and the fear of a resurgence, schools are required to change the way they hold courses. Subsequently, students want to know what they can expect and if an institution is worth their investment at this time. Consider how prospects may be concerned about not only their safety from exposure to the coronavirus, but also how precautions around the virus could impact the quality of education. Make it very clear to students what steps you're taking to keep them consistently safe while maintaining the integrity of their learning experience.
For instance, you may write an in-depth blog post with updates about precautions in place and expectations for education, followed by sharing that post on social media channels.
Use These Higher Education Digital Marketing Tips to Ensure Success
With effective and unique digital marketing strategies in place, you can make sure your institution stands apart from competing schools and attract new students. For some assistance with developing a successful digital marketing campaign for your school, consider working with a media partner. You'll be able to get the help you need when it comes to developing original creative designs and highly engaging campaigns.