How to Create a B2B Paid Media Strategy that Resonates with Your Audience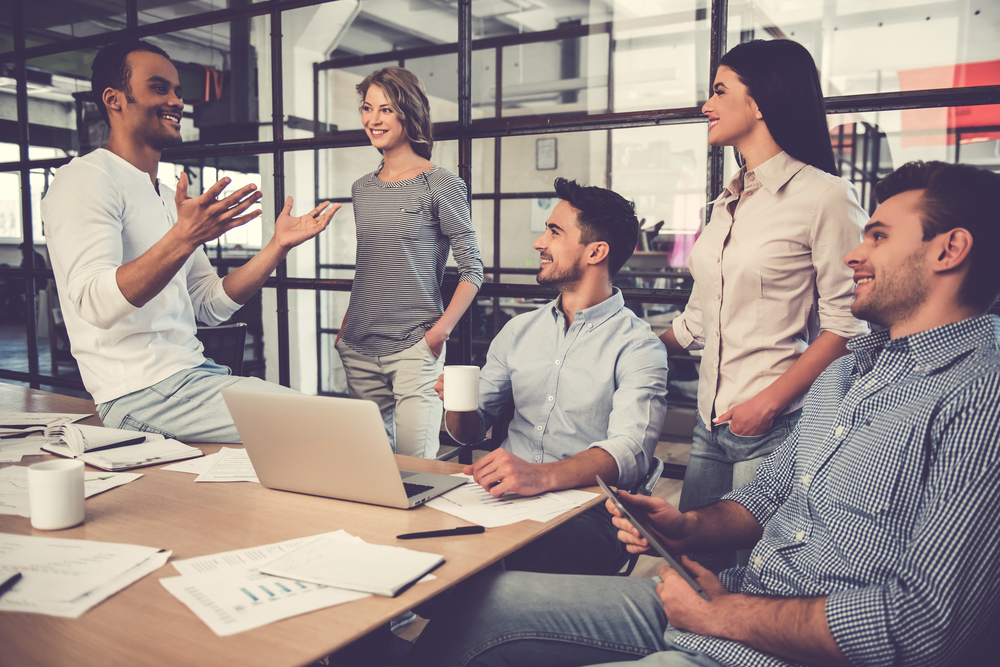 Building out a paid media strategy for your business can be stressful; layer on the need to target a B2B audience, and you've added a whole new level of complexity. The following are the main differences you need to consider when building out a B2B plan compared to B2C:
In addition to determining which types of businesses you need to target, you must also find the correct decision-maker within the company. (i.e., office manager for catering, human resources for hiring, etc.).


The sales cycle will likely be longer, primarily if you target larger businesses with many layers of decision-makers.


The decision-makers in high-level positions are sophisticated and knowledgeable about the products/services they need.
To attract and retain such a complex audience, you must leverage the right types of marketing — particularly paid media for targeting B2B audiences. Fortunately, working with a partner with paid media capabilities can help reach a B2B audience.
Here are some of our top B2B paid media marketing strategies to get you started.
Reach Potential Clients Instantly With SEM
Search engine marketing isn't just for B2C marketing, despite what many may think. Although the B2B strategy will be vastly different from B2C, it will generate similarly positive results. According to Pipeline, the top sources for generating new business for B2B marketers are organic search and SEM/PPC advertising.
So, how can you increase B2B lead gen with SEM strategy? Use some of these B2B SEM strategy tips:
Target according to your customer's buying stage (show in results for all of the steps in the B2B conversion funnel)


Optimize for organic search as well as paid search opportunities.


Leverage long-tail keywords and questions.


Incentivize visitors with gated content and offers when they come to your website.


Prioritize link building with quality sources that have the same target audience.


It can take anywhere from weeks to months to close the deal with your B2B target audience — paid ads on Google with keyword relevance to reach your B2B audience can speed up the process and put your solutions at the forefront of their research. In fact, 61% of B2B marketers use paid ads to increase visibility online.


Regularly track and measure your results, building off your successes and improving in areas when needed.
By using SEM, you get your website, services, content, and company in top Google results, getting the attention of your B2B audience right as top B2B decision-makers require it.
Target Prospects with Programmatic
B2B programmatic advertising is another strategy that shouldn't be overlooked when marketing your business to another business. The popular marketing term refers to the automated process of buying and selling ad spaces, using the latest algorithms and predetermined specifications to identify real-time opportunities to reach the right audience.
Furthermore, programmatic allows marketers to refine ads, improve efficiency, and optimize their advertising budget by only targeting the most relevant visitors using only the most pertinent publishers.
With programmatic, you also have the ability to:
Pinpoint Prospects
Customize Campaigns to Align with Behaviors & Needs
Scale
Target Prospects where they are in the Funnel
Target Via a Job Title
Reach the Right Decision-Makers
Connect with Your B2B Audience with Paid Ads on LinkedIn
When it comes down to it, you want to go where business decision-makers are — and that is on LinkedIn. Research shows more than 40 million decision-making users on LinkedIn, with the popular social media platform making up more than 50% of traffic to most B2B blogs and websites. Professionals that need your services will browse LinkedIn to identify their options.
Your LinkedIn ads can achieve the following:
Brand Awareness through quality content posts, support from employees, and engaging groups.



More Website Visits

driven by the desire for thought leadership content. An Edelman study reported that 54% of decision-makers and 48% of the C-Suite said they spend more than an hour a week consuming thought leadership content.


Lead Generation — LinkedIn Marketing Solutions research has found that not only is LinkedIn the 'number one platform' for lead generation, but four out of five of its members drive business decisions, and at least 630 million of its users are professionals.
Moreover, they can capture the right B2B audience with targeting and retargeting strategies. Choose from audience attribute categories and adjust your paid ad messaging to connect with the right B2B buyers or decision-makers.
CoxNext for Your Next B2B Paid Media Marketing Campaign
When looking for B2B paid media marketing strategies that attract more leads and convert to sales, a media partner like CoxNext is the way to go. Our full-service digital agency can not only unify all your marketing strategies and help you reach cohesive sales goals, but we can optimize your B2B paid marketing strategies with decades of knowledge and experience. Consider enlisting a trusted media partner for your next B2B campaign to ensure you're reaching and resonating with the right audience.