What Your Old Agency Didn't Tell You... And Should Have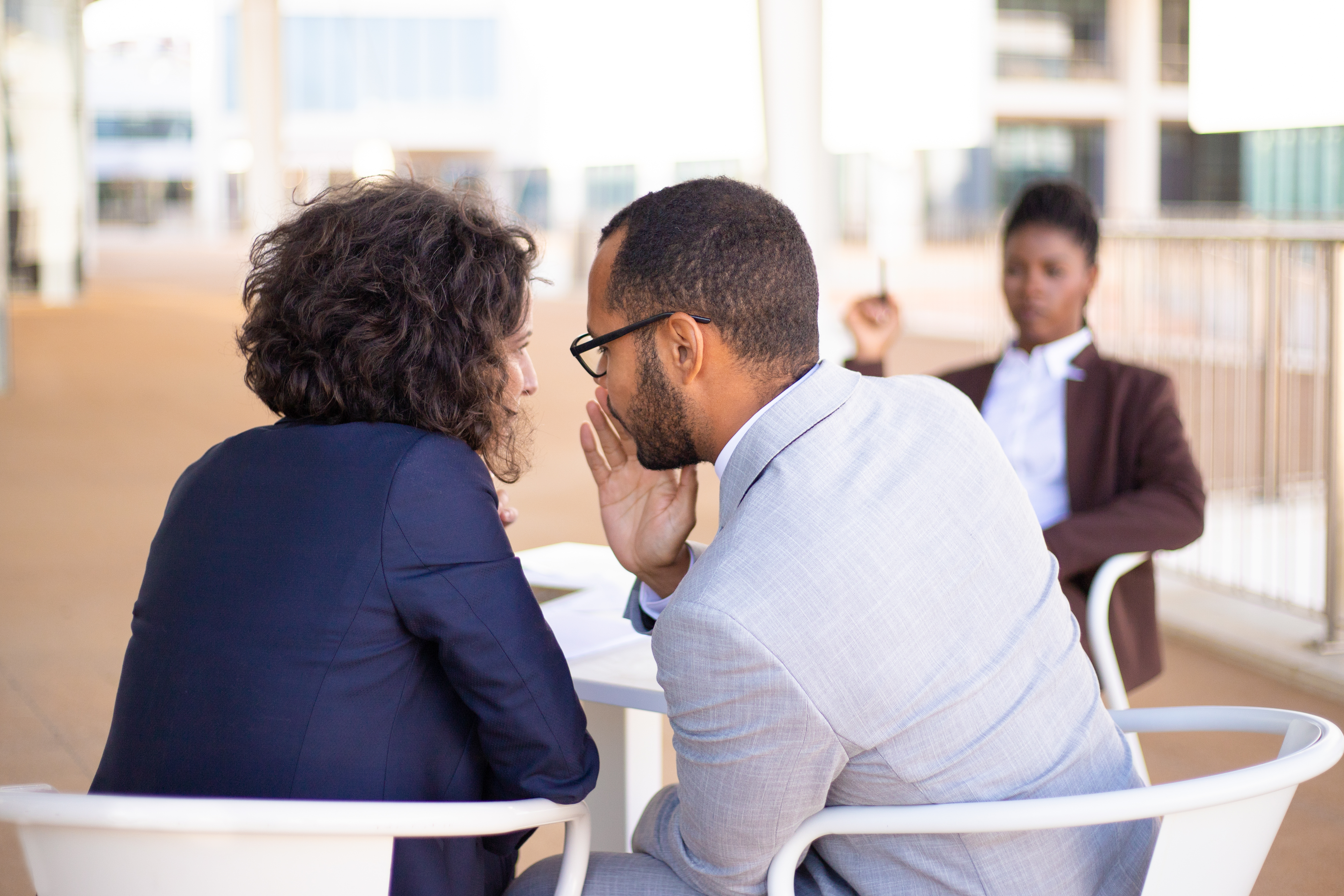 Many companies are delighted with their partnership with a marketing agency. However, others feel like their partners are leaving them in the dark by holding back helpful information. This lack of transparency can be frustrating and counterproductive.
Of course, there are plenty of reputable agencies out there that will tell you precisely what you need to know, straight up, without reservation. Let's examine the feedback that the experts at CoxNext have to offer regarding the following questions.
"What are some objections you hear from your clients?"
Previous Experience
Many prospective clients are hesitant to commit to a new relationship with a media partner because of a previous agency experience. It's like the old saying: "Once bitten, twice shy."
Overpromising -- Underdelivering
Marketing agencies offer an average of 5 key services, including SEO, design, and branding. Some companies have been burnt by agencies that say they can handle the technical and/or creative workload. Then they end up not having the resources or expertise to make good on their promise.
Little to No Results
Other businesses have committed time and money to agency-led campaigns, only to find that the ROAS was negligible or non-existent.
Lack of Collaboration
One common complaint against agencies is a lack of transparency regarding who is part of their account team. Some agencies only communicate with the client through a single point of contact but never introduce the other marketers on the job.
Don't Trust the Process
Some clients will wonder about a media partner: "If you don't have a retainer, how exactly do you make your money?"
The common theme seems that most businesses that are hesitant to work with an agency likely had a bad experience. After allocating time and money towards working with a partner that doesn't produce results, it can be challenging to branch out again. However, we've seen success with those that choose to take a chance again on an agency relationship.
"What are some things people say to you once they start working with you, like: 'Wow, our agency never did that or told us that?'"
Building Relationships
Many clients are impressed with the "team behind the scenes." They like to know who is working on their account and see their knowledge and expertise firsthand.
Clear Reporting
Company leaders also love transparency in their campaigns. For instance, an agency that utilizes and clearly explains and reports its strategy around tracking attribution will win over skeptics 99 times out of 100. Moreover, clients love regular reporting calls that help them to keep a pulse on how their marketing dollars are being spent.
Willing to Be Creative
It's essential for media partners to bring new ideas to the table and support their clients when they want to test new ideas. When an agency tells a client: "Yes, we are willing to support you in your experiment," it contributes to a genuinely collaborative, unified approach to marketing.
Working for the Benefit of the Client
Agencies that are product agnostic won't let bias or a conflict of interest get in the way of what works.
Goes the Extra Mile
Most clients love the idea of a partner who handles ad creative at no additional cost.
Continually Optimizing Your Efforts
Sometimes a client may say: "You actually optimize on a continual basis, instead of 'setting and forgetting?' That's a welcome change from our previous agency!"
Deciding to put your budget in the hands of someone else can be scary, especially when it hasn't worked in the past. However, you'll never know what you're missing out on until you try. As you can see, we've been able to help turn things around for some who've been burnt before!
"What are some of the reasons your clients switched from an agency to work with you?"
Clients are looking for trust and transparency. They want to work with a digital agency with a proven track record and the consideration to "draw the curtain" back from digital marketing's inner workings. Clients appreciate marketing experts that can educate them on sustainable practices moving forward.
Companies place a high value on digital agencies that are available. Even when it's time to complete a last-minute project, the agency needs to be there alongside the client.
Honesty is essential when working with a digital agency, and it goes both ways. If the agency doesn't have the staffing or expertise to handle a necessary activity, they need to say "No" to any client proposal that centers around that task. More importantly, if the agency discerns that the client is about to make a big mistake, they need to speak up ASAP.
Agencies need to be incredibly specific in their proposals. When the client has an itemized list of all that the marketing team is doing for them, it leads to a longer, deeper relationship.
The digital agency should have a team dedicated solely to each client's account. The team should also willingly support any in-house marketers from the client instead of viewing them as competitors.
Best-in-class agencies can (and should) handle a wide range of digital marketing tactics, including social media marketing, SEO, paid search, website design, and optimization, etc.
Clients are looking for team expertise in the digital advertising space so they can be more confident in the results they will see.


The Benefits of Partnering with a Transparent Digital Agency
In summary, the right digital agency for you should be open and transparent in all aspects of their business. If they are, you'll be able to understand the workload they can handle, their areas of expertise, and their willingness to collaborate and test out new ideas. You'll enjoy the benefits of a close working relationship, and a marketing partner that will educate and support you each step of the way.
The bottom line? If your digital agency is holding back, it's time to look for a new, more transparent media partner. Once you find them, you'll never look back.