What Makes CoxNext Different Than the Other Agencies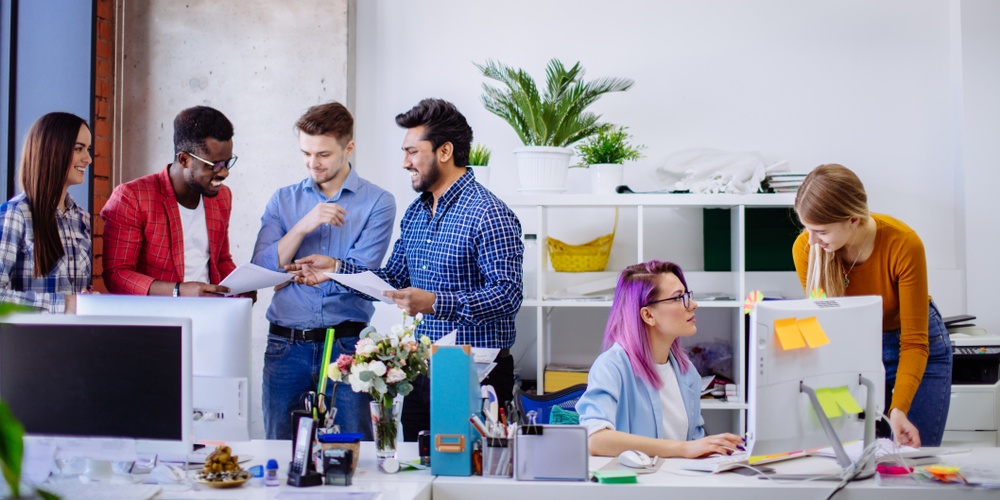 If you're overseeing the operations of a business, no matter its size, then marketing is almost certainly a key concern for you. After all, no business can enjoy sustainable success without actively attracting and engaging with new prospects and efficiently moving them through the sales funnel.
Many companies (including government-run organizations) have taken a long, hard look at their marketing infrastructure and decided to hire an agency to help with their efforts.
There could be several reasons why enlisting the aid of a professional marketing partner is a good move, including:
Time savings:

If marketing is not one of your core competencies, then it may be extremely time-consuming for you to develop and deploy campaigns on your own.

Cost savings:

In many cases, it is less expensive to outsource some or all of your marketing activities to an agency than to retain an in-house team of marketing specialists.

Performance issues:

If your previous campaigns have not performed up to expectations, then you may want to invest in a partnership with an agency to

boost future performance

.
Whatever your reasons for considering a partnership with a digital marketing agency, you need to explore your options and go with the firm that most closely aligns with your goals. You may discover that CoxNext "checks all your boxes" in terms of capabilities, cost, and expertise. Here is some information about CoxNext that you may find helpful.
Who is CoxNext?
CoxNext is a digital advertising agency committed to maximizing return on ad spend (ROAS) for all of its clients. CoxNext is a division of Cox Enterprises, which was established in 1898, and has a rich history in the marketing/advertising industry. We take an AI-centric approach to marketing strategy and tactics, which helps bolster the advertising effectiveness of many brands that previously struggled to meet their benchmarks.
CoxNext has the experience and resources to create omnichannel marketing campaigns for our clients. Our marketing specialists focus on the client first and foremost and work collaboratively with partners to ensure a pleasant experience and tangible results.
The CoxNext Difference
We offer clients several innovative, advanced solutions for their marketing pain points. A few of these solutions are:
Paid media:

We've

helped scores of clients to optimize their ad campaigns through highly targeted bids across multiple platforms, including Google, Bing, Facebook, YouTube, Snapchat, LinkedIn, and Waze.

Advanced data:

We

compile and analyze key data points to ensure that ad spend isn't wasted on low-performing efforts. CoxNext also enables clients to view their audience's media consumption, brand affinity, and demographics (available with the

CoxNext Site Analysis Tag

).

Web development:

CoxNext's web design team has created websites from scratch and also given existing sites a much-needed "facelift" by incorporating branding, original content, video/photography, and UX functionalities into a holistic, results-oriented approach.

Ad creative:

Our fiercely talented team designs creative that promises to make a measurable difference in your campaigns. Expert professionals use data and artistic talent to convert more customers with full-service creative development.
Our experts at CoxNext are constantly learning about the latest innovations, looking for new tools, and exploring the latest technologies that they then put to work to help maximize each client's budget and improve ROI. Initial consultations and brainstorming sessions are never generic but are always mindful of the company's specific needs, goals, and budget. In addition, CoxNext has a reputation for responsiveness and streamlined communication. The agency is results-driven and emphasizes maximum ROI in every initiative.
How to Know When It's Time to Partner With a Digital Advertising Agency
How do you know when it's time to explore a partnership with an agency? There could be several indications that you notice some time in advance, such as:
Your marketing campaigns are getting stale, and you're unsure how to revive them.

You want an opportunity to bring

fresh new ideas

into your marketing plan.

You see the need to refine your current ad creative and produce better ads.

Your campaigns have been underperforming, and you are looking for ways to improve them.

You don't have the time or infrastructure to meet all of your advertising needs.

You're bored

with your current ad creative, and your creative well has run dry.

You want to integrate more advanced solutions into your marketing mix.

Your business is growing, and you want to make sure that your marketing scales with it.
Whatever your reasons may be, there are many benefits that you can gain by working with a digital agency instead of "going it alone" with in-house efforts. Digital agency solutions allow you to tap into the expertise and broad experience range of marketing professionals, brainstorm "out of the box" ideas that you wouldn't think of otherwise, and ensure that your ads are professionally produced, on-brand, and distributed to scale.
As you consider your options, a reputable digital agency may be just what you need to kickstart exponential growth and enjoy increased marketing success.