Data Management and Its Influence on Your Campaign Performance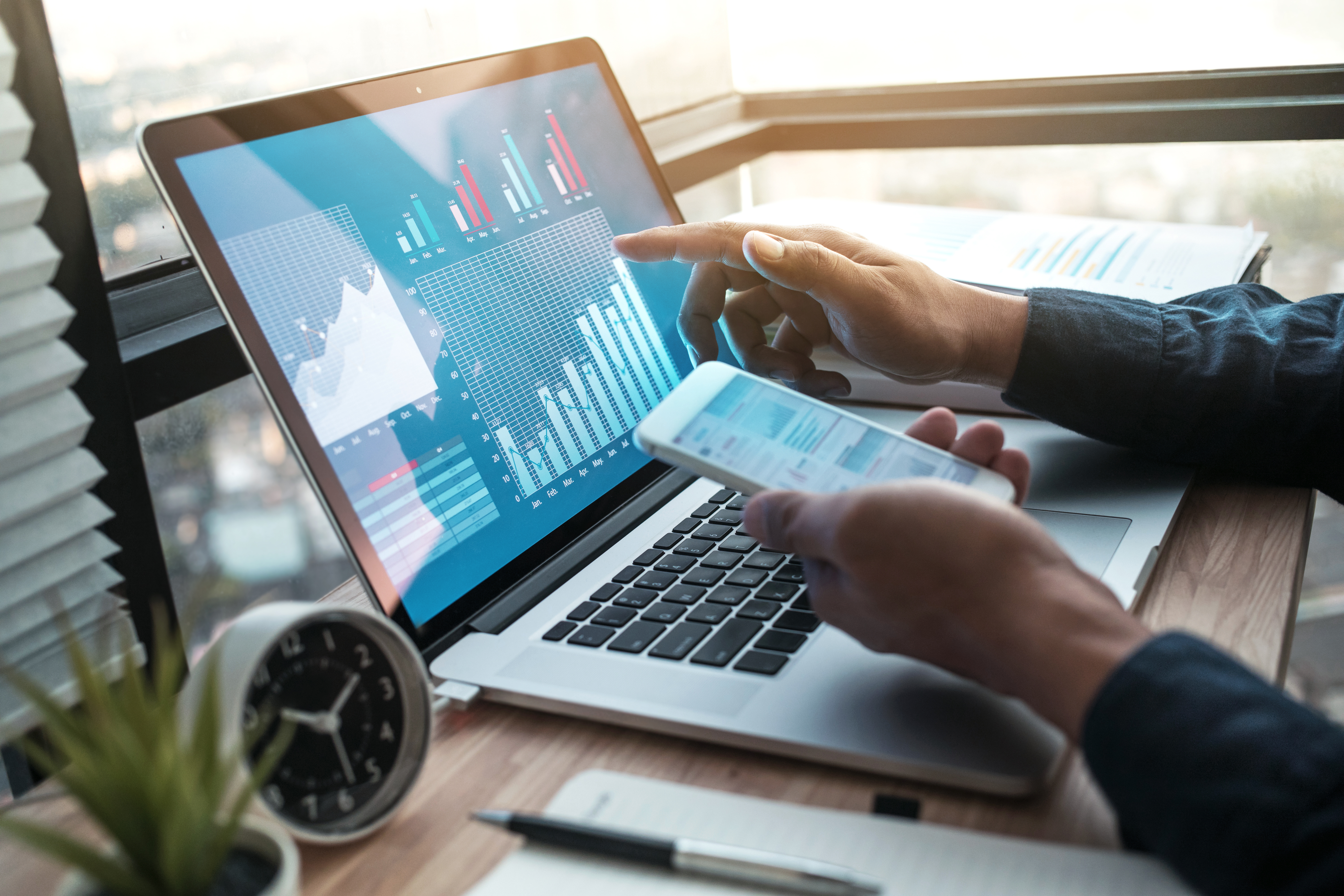 Data management is the process and tools your company uses to control how data gets collected, stored, and used. Data management also focuses on protecting the data, which is increasingly more important with cybersecurity attacks on the rise.
According to a 2021 report by PurpleSec, "Ransomware attacks are estimated to cost $6 trillion annually by 2021." Having strong data management practices protects your data from theft, ransomware schemes, poor data integrity, and the devastating reputational losses of data theft.
Good management also helps your teams used your stored data to deliver solutions and keep your revenue growing effectively. Learn more about implementing good data management practices at every stage of collecting, storing, and processing data.
Collecting Data: Focus on Data Quality
The first step is ensuring that you're gathering the correct data. Marketing campaigns rely on having critical, accurate insights. You can't plan your marketing budget, tie increases in impressions to future increases in revenue, or plan out your marketing calendar without being able to trust your information.
Introduce mechanisms that ensure the data you collect is qualified and necessary. For example, contact detail inputs, such as email addresses that must come from a company domain, are a great way to ensure your B2B marketing campaigns aren't filled with bad leads. Also, requiring only necessary forms — information that your prospect wants to give you to improve their own experience — leads to higher quality.
Storing Data: Use Data Catalogs to Organize Information
Next, you need to focus on inventory. Clearly organized databases, content repositories, and practices for inputting or retrieving data keep your information in good shape. When your teams know where data is stored, how to search for specific pieces of information, and how to pull it into their own projects, your company gets more value out of it.
A data catalog is an inventory of data assets that are organized, easily accessible, and further categorized by metadata that makes the information more searchable and usable. This is crucial for both alphanumeric assets and images (which requires more preparation to become findable).
Some of the specific benefits of using data catalogs include:
Increasing time management, as employees spend less time searching for specific data assets

Better infrastructure for adopting AI and training new hires, as the data sets are both high-quality and instructional

Delivering insights, as your team can see when and how the data is accessed so you can develop improvements for your data catalogs and inventory systems
Processing Data: Integrate Customer Data Into a Single Platform
Your company is receiving customer data from multiple different sources. These include marketing campaigns, interactions with leads and customers throughout the sales pipeline, information from customer support channels throughout the length of the relationship, emails, and more. But your teams can't search through all of these sources. Not only do they not have access to all of them, but they form a disjointed picture that's far too time-intensive to create.
Integrate your systems so all of the data is gathered and organized onto a single platform, such as a CRM. This allows the information to be evacuated, revised and improved constantly, and — most importantly — effectively used. The details come together to form a complete picture of the client so every revenue team knows their story and can dedicate the appropriate resources to helping them.
For example, you can:
Create more detailed customer profiles and

buyer personas

to guide your marketing and sales efforts.

Know which customers are the most profitable throughout their lifespan so you can better prioritize different tiers of customers.

See the customer's history of interactions with your company so you can quickly assist them with answers to their questions, quick solutions, or upsells and cross-sells.
Kinds of Storage Software For Your Employees, Customers, and Business
At the cornerstone of any data management strategy is the platform you use to store and manage your data. It's essential to choose the right software for your company's size, how you use data currently, and how you plan to use data in the future.
At a minimum, data storage software should offer:
In-built security to protect customer data, employee information, and intellectual property from theft and unwarranted access

Analytics tools that allow your team to uncover insights within the data quickly

Top-tier organizational tools and metadata systems so your teams can organize the data for easy retrieval
Some of the top storage software options businesses use include DropBox, Google Drive, and Microsoft One Drive.
Make Data Management Your Priority in 2021
Data management isn't optional in 2021. You need a strategy to shield customer information, protect your company's reputation, and use your collected data assets to drive more revenue. Data management is a crucial element for marketers that want to deliver highly targeted campaigns with a high return on investment. If you're looking for more ways to make your campaigns stronger, CoxNext is here to help.