How to Effectively Reach Generations with Your Social Media Marketing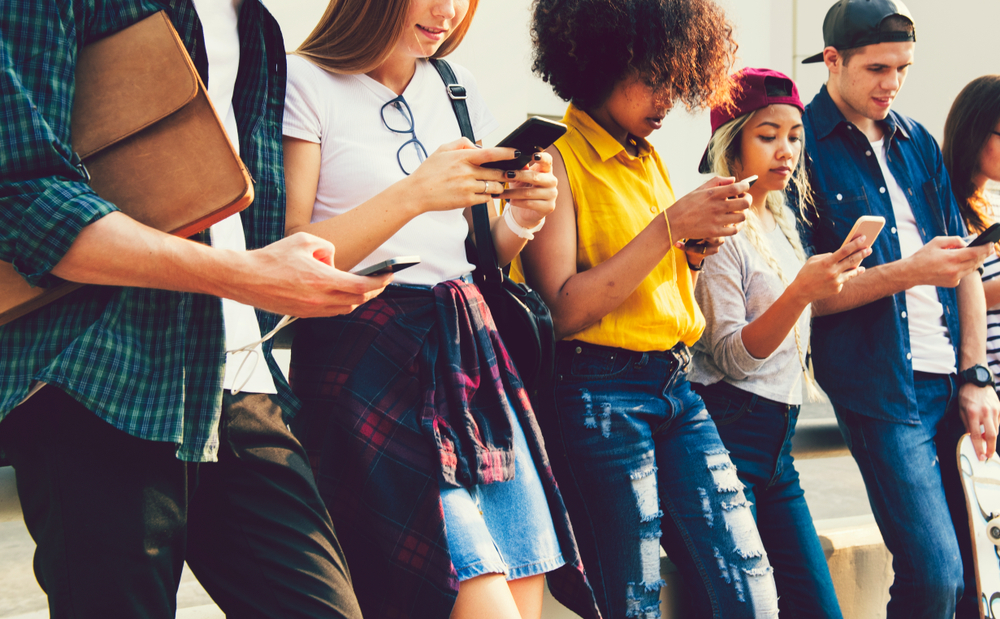 Research shows that at least 71% of consumers want and expect brand-to-consumer interactions and messaging to be personalized, so knowing how to reach and market to each generation is vital. What's more — despite the fight for more control over personal data — more than half (65%) of consumers are open to sharing their personal information in exchange for more personalized experiences.
For your brand to successfully deliver on these consumer needs, you will need to focus not only on audience targeting but also utilize generational marketing. The first step in accomplishing this requires you to know your ideal buyer personas well, which also means you need to understand all the generations that fall within your personas. Each generation is unique, and brands need to know how to reach and connect with each one.
To help you get started, here's what you need to know about the best Gen Z marketing campaigns, the best way to reach millennials, Gen X marketing trends, and how to advertise to baby boomers.

Social Media Marketing for Reaching Gen Z
Generation Z are the youngest consumers in today's marketplace. For a brand to win their business or loyalty, they require much more transparent commitment and social change than any other generation.
Who Are They?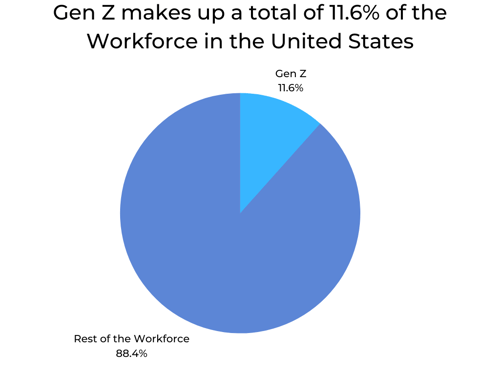 What Do They Look for in a Brand?
Gen Z is a generation that requires more than the rudimentary tactics of selling your product. You must also live by the values they hold so dearly because they won't stay loyal if the brand doesn't live up to their values.
For instance, some of their most important consumer traits you need to appeal to include:
Diverse
Open-Minded
Independent Learners
Value-Driven
Where to Target Them
To target a Gen Z audience, you must meet them where they are. This means having an active presence on their top three social media platforms:
According to Insider Intelligence, these three social platforms are currently the most popular among Gen Z, and their popularity is only expected to continue growing well into 2025. For instance, 44.5 million Gen Z-ers are presently on Snapchat (expected to reach 49.5 million), 41.4 million are on TikTok (expected to reach 48.8 million), and 37.3 million are on Instagram (expected to reach 48.3 million).
Social Media Marketing for Reaching Millennials
Millennials currently make up most of the buyer's market, with different consumer traits than the older generations. Here's what you need to know.
Who Are They?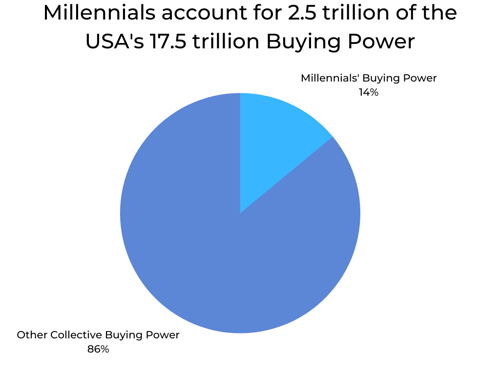 Age — born 1981 to 1996, about 26 to 41 years old today.
Demographics — according to Living Facts, 39% are racial or ethnic minorities, and 53% are either college-educated or pursuing a college degree. Other studies also show that almost half (49%) have kids, 42% own homes, and 66% are employed full-time.
What Do They Look for in a Brand?
Much like Gen Z, millennials prioritize the values and reputation of a brand over the product alone. However, they do differ from our youngest consumer generation in several ways.
Some general consumer traits include:
Want purchases that make them feel good
Value experiences over things
Share favorite brands with friends
Brand loyalty is low – willing to buy from new innovative brands
Where to Target Them
If you want to reach the millennial generation, you'll want to have an active presence on:
Facebook
Instagram
YouTube
TikTok
According to Oberlo, you'll find the most (90.4%) millennials on Facebook, Instagram (59%), and YouTube (44% check in daily). You'll also reach 39% of millennials on TikTok, 38% on Twitter, and 30% on Snapchat.
Social Media Marketing for Reaching Gen X
Generation X is often considered the 'middle child' of the generations, making up the smallest portion of the generations (but still over 65 million!). They may be small, but they're mighty. According to Revlocal, Gen X earns an average income higher than the national average and more than the average for boomers, millennials, and Gen Z.
Who Are They?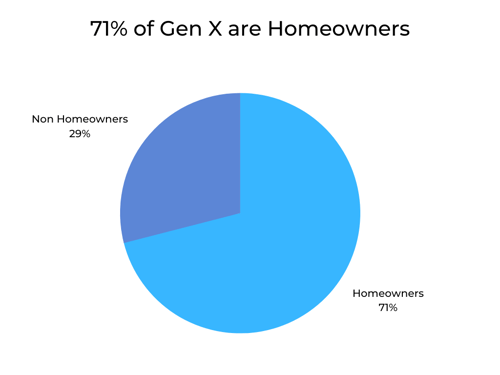 Age — born between 1965 and 1980, about 42 to 57 years old today.
Demographics — according to research, 30% are racial or ethnic minorities, and 44% are college-educated. Another study added that 71% are homeowners, 64% are married, 54% have kids, 78% are employed, and 46% have lived in the same community for five to 15 years.
Buying power — $2.4 trillion.
What Do They Look for in a Brand?
Unlike millennials and Gen Z, Gen X is less focused on the brand itself but on what they have to offer — i.e., the best bang for their buck with coupons, deals, promos, etc.
General consumer traits of Generation X include:
Like Local Independent Brands
Like Familiarity and Loyalty
Trust in a Brand
Enjoy Loyalty Programs
Like In-Person or Online Shipping Options
Where to Target Them
If you want to reach Gen X, you'll need to be active on:
Facebook
YouTube
Instagram
According to Statista, 76% of Generation X is on Facebook, 70% on YouTube, and 47% on Instagram. A much smaller portion can also be found on Twitter (39%), Pinterest (40%), and LinkedIn (40%).
Social Media Marketing for Reaching Baby Boomers
Named after their post-WWII baby boom, this generation has lived the longest in history and makes up the second-largest portion of the U.S. population (21.45%, just behind millennials at 21.93%).
Who Are They?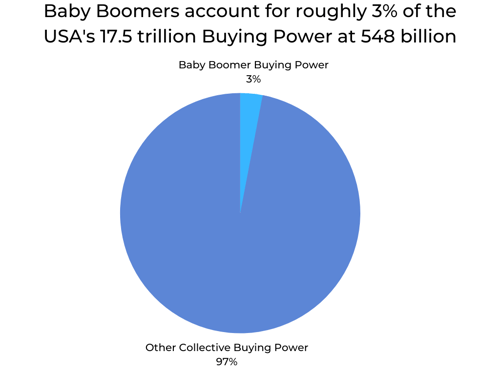 Age — born between 1946 and 1964, about 58 to 76 years old today.

Demographics — Pew Research Center shows that 18% of early baby boomers are racial or ethnic minorities. They also account for 42% of homebuyers, and more than 40% are retired (growing more rapidly each year).
Buying power — more than $548 billion.
What Do They Look for in a Brand?
Although Gen X technically has the highest average income, boomers are the wealthiest market segment.
For this reason, you'll want to appeal to these general consumer traits to get their attention:
Want to Spend Their Money on Value
Need to Understand the Benefits of a Brand
Need Clear Messaging and Communication
Require Trust to Purchase
Brand Loyal
Where to Target Them
If you want to reach baby boomers, you'll find the majority of your audience on:
According to a Statista report, you'll reach 70% of Boomers on YouTube and 68% on Facebook. At a much lower percentage, you'll find 27% on Pinterest, 24% on LinkedIn, and 23% on Instagram.
CoxNext For Your Next Social Media Marketing Campaign
It's no longer enough to simply promote your product to anyone and everyone. You must know your audience and the best ways to reach them if you want to succeed. Fortunately, a media partner can make all the difference in the success of your future campaigns, pinpointing who your product benefits the most and ensuring you use the right strategies and techniques to appeal to them.