4 Benefits of Partnering with One Digital Media Agency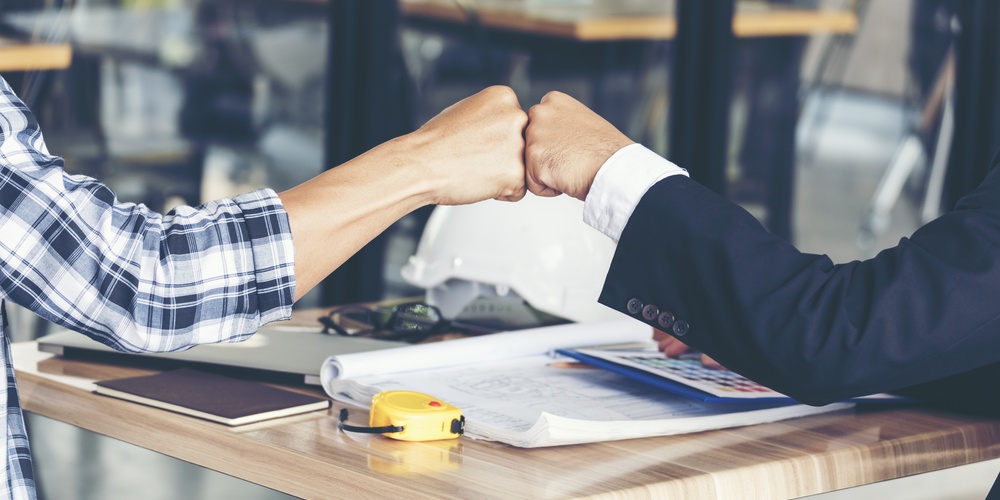 If you operate a business, you know the importance of effective marketing. After all, marketing campaigns attract new customers to your company and help your brand grow in terms of reputation and profitability.
Of course, digital marketing is a huge slice of the modern marketing "pie." Suppose you don't have the expertise or bandwidth to handle your business' digital marketing needs on your own. In that case, you'll almost certainly need to partner with an experienced digital agency - as in one agency, singular. Working with multiple agencies at the same time can become a logistical nightmare that adds to your workload.
In contrast, partnering with one agency that's proficient in all the core marketing activities your business requires will take several tasks off your plate, help you to achieve a better work/life balance, and grow your brand in the process. Let's discuss four key benefits of partnering with one digital media agency.
1. Get Connected with Digital Marketing Talent
Let's face it: Not all businesses have the resources needed to develop and maintain an effective in-house marketing team. For example, the average salary for a marketing professional in the United States is over $71,000 per year - not including benefits and insurance costs. It's no surprise that many company leaders hesitate to pay for an in-house marketing team based on payroll cost alone.
On the other hand, working with one digital agency that offers comprehensive service means you can get everything you need done with minimal confusion and at a reduced cost. You can coordinate with your third-party provider to develop and implement marketing strategies and enjoy the backing of highly talented, skilled, and experienced professionals.
2. Stay on Top of Marketing Industry Knowledge
The world of marketing is in a constant state of flux. Current trends may quickly fade into the background, while new trends are constantly emerging. It's just the nature of the beast. Having a team of marketing experts on your side will help you stay up to date on the latest industry trends and get a jump on your competition.
Instead of focusing your energy on analyzing the current state of the market and identifying key marketing opportunities for your brand, you'll be able to concentrate on running your business. Let your digital marketing partner does the heavy lifting.
3. Gain Access to Complicated Marketing Solutions and Experts Who Understand Them
The vast majority of businesses with small (or non-existent) marketing departments simply don't have access to cutting-edge advertising methods and platforms. If they do, they don't have the required knowledge to use them effectively.
However, a digital media agency can help your brand to grow via marketing solutions like:
Website creation.

Your website is the primary (and often first) touch point for prospects interested in your product or service. Web development specialists can ensure that your site is professional, user-friendly, and secure - three key factors for sustainable success in the online world. Additionally, a compelling keyword strategy will help organic searchers find you with more ease.
4. One-Stop Shopping Saves You Money
Whether you're eating at a fast-food restaurant, paying for cable TV, or comparing auto insurance rates, "bundling" saves you money. In the same way, paying for one digital agency to provide you with multiple services is less expensive than paying for various agencies to provide you with one service each.
You'll receive a higher return on your investment. In addition, working with one media partner that is devoted to your campaign's results, you to scale your marketing strategy up or down seamlessly instead of trying to coordinate with several agencies simultaneously. When you have an omnichannel approach, you can easily integrate your branding, messaging, and touchpoints, making it simpler for prospects to move through your sales funnel.
Just One Digital Marketing Agency is All You Need
Four key reasons to partner with one (and only one) digital media agency include:
The opportunity to work with experienced marketing professionals at a reduced cost

The ability to stay "ahead of the curve" in terms of industry trends

Greater access to cutting-edge marketing platforms and solutions

A lower price tag overall
Of course, it's important to find the right digital marketing agency to partner with. All of the benefits discussed above could go out the window if the agency you choose cannot deliver on its promises.
Make the Best Choice for Your Marketing Needs
If you're exploring your options, consider partnering with our team at CoxNext. Our omnichannel approach to digital marketing ensures that each tool and technique contributes to your overall plan - whether that includes paid media, native ads, video marketing, web development, or anything else. Our team has decades of experience in the digital marketing sector and a loyal interest in your campaign's results.